BHF London to Brighton Bike Ride 2015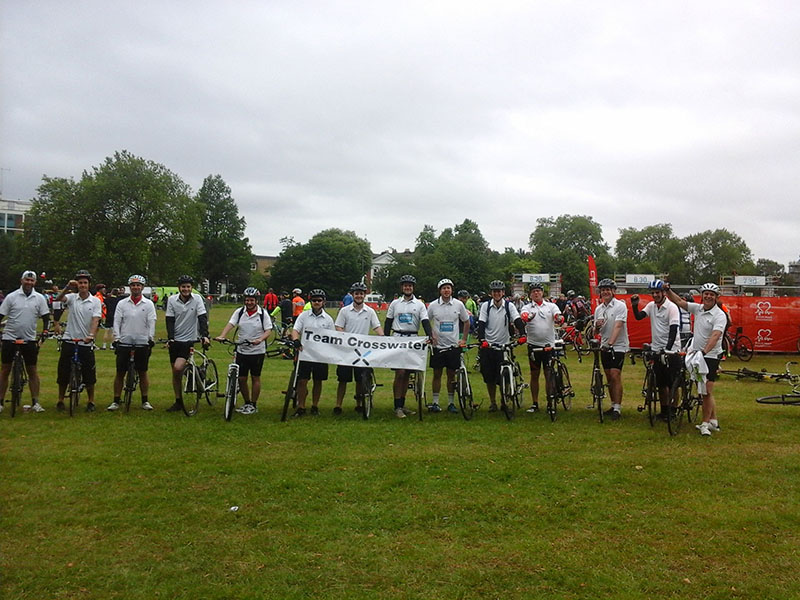 July 1, 2015 12:04 pm

There are not many people who like getting up early on a Sunday morning, let alone to cycle 54 miles! So a huge congratulations to all the members of Team Crosswater and Bathroom Brands who took part in the BHF London to Brighton Bike Ride on 21 June 2015.
The brave team of experienced (and not-so-experienced) cyclists were put through their paces in their Lycra and raised a fantastic £1,503.00 for the British Heart Foundation.
Thanks so much to everyone who sponsored the team, which included Tim Powell (Finance Director), Dave Button (Sales Director), Michael Coughlin (Group Managing Director), Max Daley (Contracts Office Team Leader), Dave Cheshire (Regional Account Manager), Gavin Harper (Sales Rep), Jamie Dunmall (Contracts), Peter Memmott (Product Technician), Glenn Porter (Director of Technical and Quality), Mark Dalton (National Sales Manager, South), Paul Froy (Froy's Distribution), Bob Gibson, Alex Hill and Chris Creasey (Bathroom Brands) and of course, to everyone who encouraged them along the way!