Designer Month: Kelly Hoppen MBE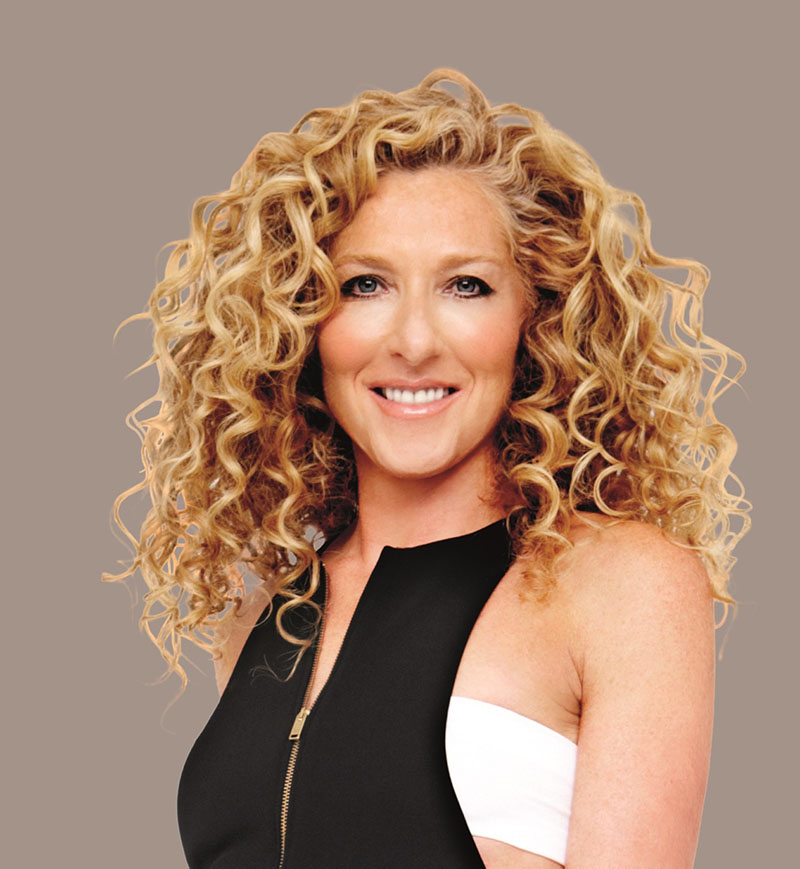 April 25, 2016 8:21 am

Designer Month moves us on to Kelly Hoppen
Week three in our Designer Month leads us to Kelly Hoppen MBE. Kelly start her career in interior design at the age of just 16, when she was given the chance to design a family friends kitchen! Kelly herself has mentioned that the modest commission kick started her 37 year career.
In March 2009 Kelly received an MBE for her services to Interior Design.
Where do you find your inspiration for your designs/concepts?
Everywhere and anywhere! Inspiration can come from a fashion show I've seen or a piece of art, but I feel most inspired when I'm travelling. Going to another country, sitting in a cafe, talking to people, looking at fashion, the way something's stitched, the necklace and ring you're wearing is all inspiration in it's own way. I think when you're artistic and creative you never stop looking at things.
Do you have a favourite design/project/concept?
The simple answer is no! Every project is so different that is it so hard to pick a favourite one. I really enjoyed doing my house but that was an extremely personal project. I have designed anything from a first class cabin, to a yacht, to a residential home or a commercial project, so anything I do is never the same – that's part of the reason why I love my job! I am extremely excited as we are designing some of the most exciting and prestigious projects in the world, so my job is a dream at the moment!
Do you have any tips for budding designers?
You really need to have a passion and love for what you do. It's a bit like trying on new clothes, take time deciding. Take pictures and always create a mood board. Always understand who your client is – the husband, the children, the nanny, and live in that space, then create the design. Remember to keep focused and never let mistakes bog you down – everyone makes them – just make sure you learn and build on them!
What are the essentials you carry with you on an average working day?
My phone is probably my number one essential! No matter where I am or what I am doing, I can always be in touch with the essential people in my life, my kids, PA, design team, PR team etc. It ensures that I am always connected and able to work remotely from wherever. It also doubles as an inspiration snapping tool so that I can take a pictures of anything I see on my travels that might be inspirational to me.
My glasses are also essential, I can't see a thing without them!
Do you prefer Modern or traditional styling?
I love modern design with clean lines and structure, but I also think that traditional design can be very special and so full of character and history. I am known for my style of layering textures, and I suppose styles. I like modern living however adding in vintage inspired designs or accessories can sometimes really create that cozy home hub people are looking for.
What are your five top tips for home owners for their bathrooms?
1) Keep the colours neutral and light for a fresh, clean look
2) Add character with different textures and finishes such as lacquer and corals
3) Use quality products such as super soft towels and interesting and unusual shapes such as the KH Zero 2 tap for a luxurious finish
4) Underfloor heating is a perfect option for a luxurious feel, as it creates space by removing those bulky radiators. It provides the ultimate spa-like feel when stepping out of the shower on a cold morning. If underfloor heating is not an option for you, a modern wall-mounted towel warmer installed close to the shower enclosure will make the towel warm and cosy and in reach for stepping out!
5) Be sure to declutter the space as much as possible, put things away in storage and opt for wall-mounted fixings so that your bathroom is a breath of fresh air every time you step in to it – it is meant to work as a mini sanctuary.