Designer Month: Chris Barclay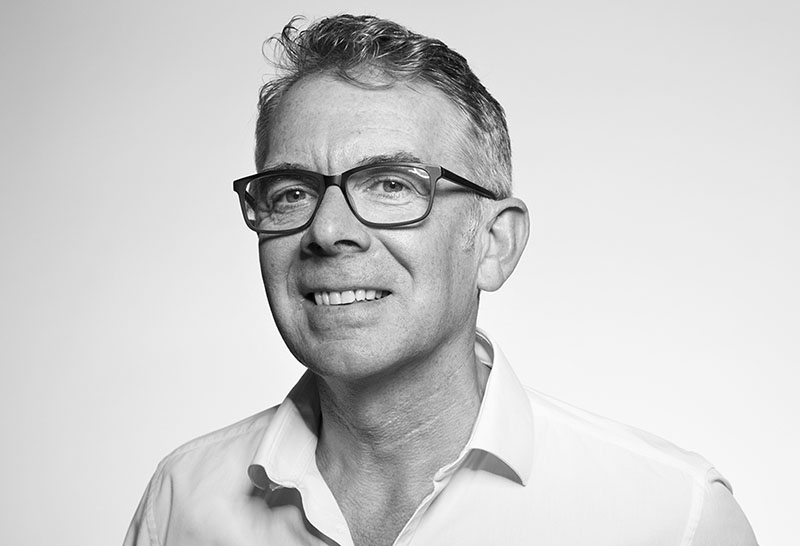 April 15, 2016 1:38 pm
Our second instalment of Designer Month leads us to Chris Barclay.
Chris studied for four years at the Ravensbourne College of Design and Communication, where he completed a Masters degree in Graphic Design. Chris showed a real flair for photography and styling, which is testament to the work he does for Crosswater. He was originally spotted whilst working at Conran Design in The Heals building working on photo-shoots for Habitat and the Conran store, amongst other clients. Chris' career has since always involved the design of room sets for exhibitions and photography including time spent just around the corner from Crosswater in Farnham at Finch design, Christopher in now design director at "In The White Room".

Where do you find your inspiration for your designs/concepts?
Inspiration comes from everything around us, in the UK we have a creative and dynamic sense of style that's ever-changing and in search of the new – at the moment there's a buzz around colour and pattern in fashion that was quickly picked up in home accessories – this is a refreshing change from the cool grey interiors that have been in vogue for the last few years.

Do you have a favourite design/project/concept?
Since 2012 London has become a really exciting place to visit – there are so many new hotels, restaurants & flagship stores opening and each is fighting for attention – the design of Richard Caring's latest restaurant Sexy Fish and it's high luxe interior mixes luxury material and modern art in a most stunning way.

A Do you have any tips for budding designers?
Yes – don't do beige! In the 80's we all made over our homes with one eye to selling it and moving on and therefore our interiors became generic . Today, design is about expressing yourself and being individual to create a home of your own.

What are the essentials you carry with you on an average working day?
Just my iPhone as it's everything: a note book, camera, watch, video recorder, TV and radio.

Do you prefer Modern or Traditional styling?
I personally like a more eclectic approach that mixes the best of both – but I suppose that could be interpreted as modern!

What are your five top tips for home owners for their bathrooms?
Invest in a superb shower head and the largest shower enclosure you have room for.

Choose a bathroom cabinet with lighting to the sides, this gives off a more flattering light and makes it easier to shave. Make sure the cabinet has lots of room to tidy away essentials.
Select a vanity cabinet from Crosswater's large range with lots of counter-top space.
Introduce real wood finishes into the bathroom to give it a boutique hotel feel.
Make sure you have electric heating element added to your towel rails so your towels are always luxuriously warm and dry like a spa.