Finding The Perfect Bathroom Mirror
Adding a new mirror to your bathroom can make a world of difference to your morning routine, for instance a mirror with lights will dramatically improve lighting and help to speed up applying make-up or shaving.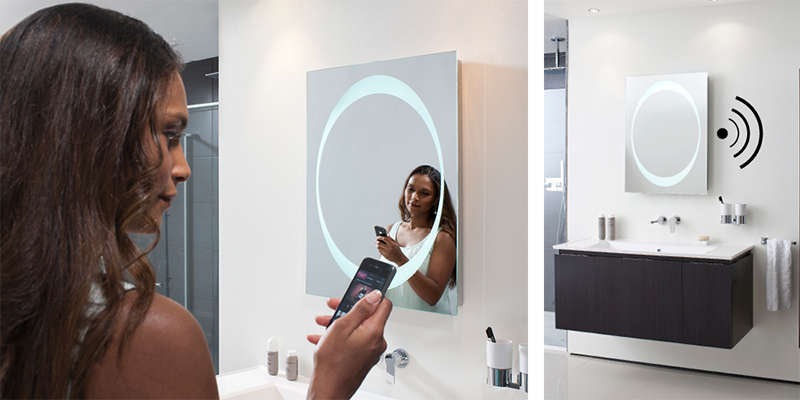 For an on-trend bathroom that reflects your personal interior style, our Bauhaus Elite 70 Back Lit Mirror will enhance your bathroom's design and also features an infrared sensor on and off switch that is not only practical but a safer option when you have just stepped out of the shower. All our illuminated mirrors feature LED lighting that help to make a small bathroom space feel brighter and larger, as well as offering fabulously low energy consumption. Choose from models that feature a host of details such as shaver sockets, ambient under lighting and even speakers with Bluetooth wireless technology.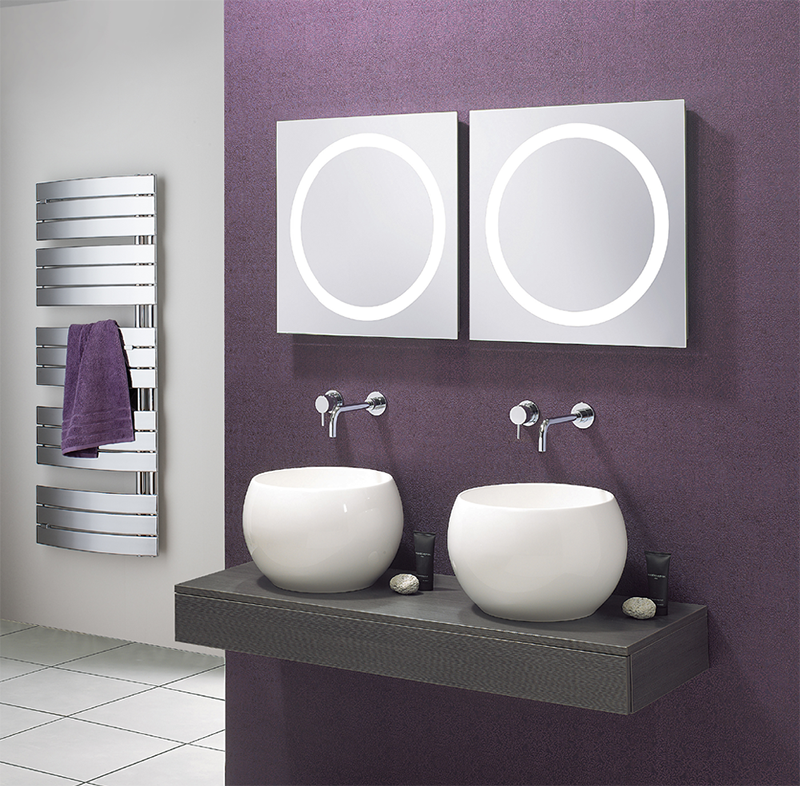 Mirrored cabinets are ideal for keeping your bathroom organised and storing bathroom toiletries out of sight. With height adjustable internal shelving, each mirrored cabinet features integrated natural fluorescent lighting with a motion sensor on/off switch that lets you wave goodbye to dated pull switches for a modern finish. For a stylish storage solution our Bauhaus 800 Aluminum Cabinet comes in a variety of single, double or triple door styles providing a versatile bathroom cabinet and mirror that conveniently fits into any space.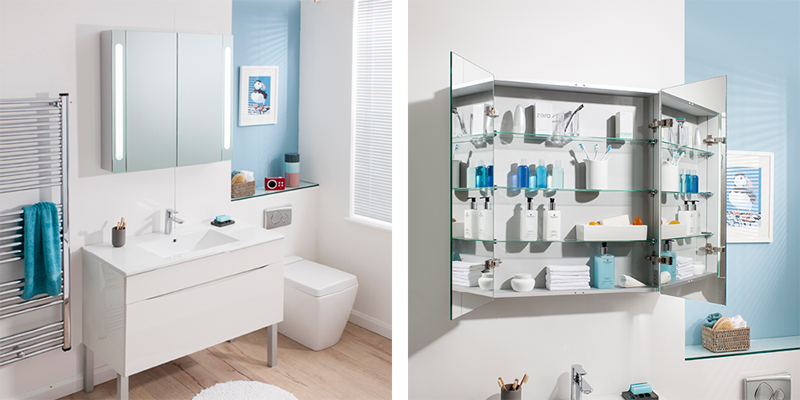 ​​