Homes are Getting Smaller – Invest in Smart Bathroom Design
August 21, 2018 11:44 am
With house prices increasing and living space shrinking, our homes are having to work harder than ever to meet the demands of a growing multi-generational household. According to LABC Warranty, homes from the most recent decade have around 67.8 square metres of living space, not much more than both decks of a London bus, which comes to 55 square metres. This new generation of 'micro-homes' has forced the average homeowner, especially those residing in urban areas, to reconsider how their space works on a practical level and how they can utilise smaller dimensions to their maximum potential.

"New homes being built in the current decade are smaller than ever before, with the average house size now below the low of the 1930s"

When downsizing, many of us can easily forgo those decorative luxuries and unnecessary furniture items, but when it comes to the 'hardworking' areas of the home i.e. kitchens and bathrooms, there are few compromises that can be made in terms of the functional items. Regardless of your available space, every bathroom will need the key components of a basin, WC, bath and / or shower. Surprisingly, Building Regulations state no minimum size for a bathroom, which leaves many new-build homeowners at a loss when it comes to updating their bathing spaces. And even for those with period properties, the architecture of the property often lends it to bathrooms with awkward angles, pokey alcoves and less than uniform floor plans.
So, what do you do if you're working with a smaller-than-average space but are unwilling to compromise on function or style? Here are some design tips from us here at Crosswater to help make the most of your bathroom dimensions.
FURNITURE
It's all about the storage when it comes to your bathroom layout. Whilst you may think that adding additional furniture to an already restrictive space might make the bathroom feel cramped, integrated storage units can actually serve to do the opposite. For example, the area around traditional pedestal basins is redundant therefore opting for a vanity unit with basin and storage drawers in one will combine two functions in an otherwise underused space. Tidying away bathroom toiletries and clutter will also give the illusion of a larger space.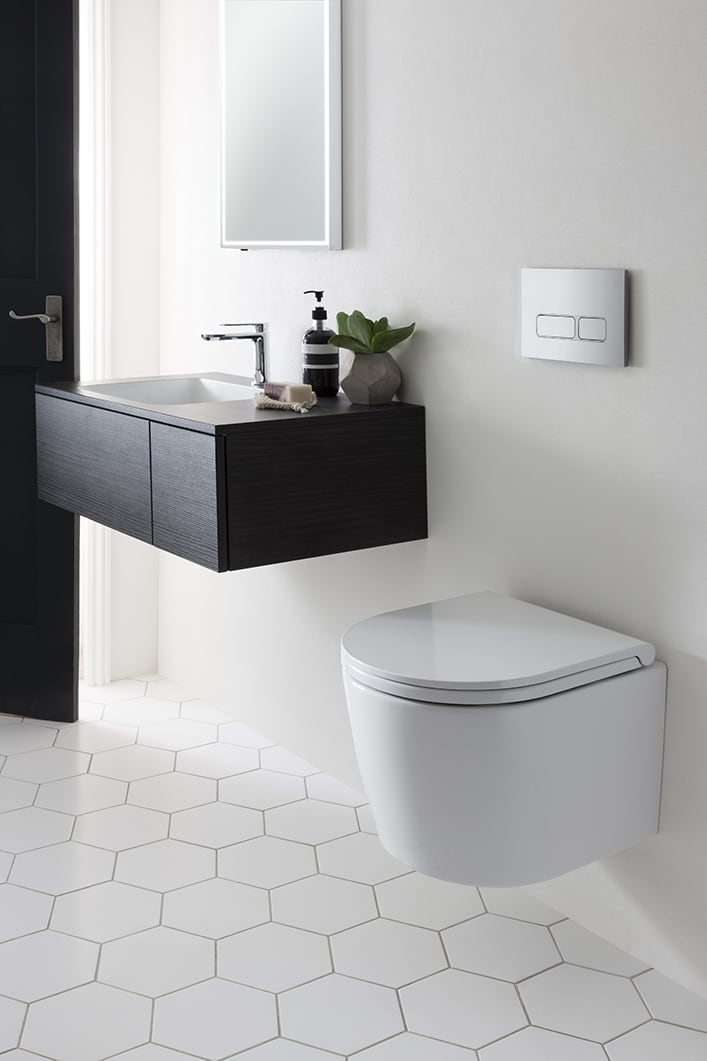 COMPACT SANITARYWARE
Back-to-wall sanitaryware is a common space-saving feature in smaller bathrooms. With the cistern plumbed neatly into the wall cavity, the bowl and seat can sit flush against the vertical surface and will therefore take up less floor space. At Crosswater, we have a suite with the shortest projection on the market at a minimal 43cm. Not only compact in form, the Pier WC seat is extremely comfortable, features superior flush performance and fits perfectly in awkward spaces, making it ideal for cramped cloakrooms and bathrooms.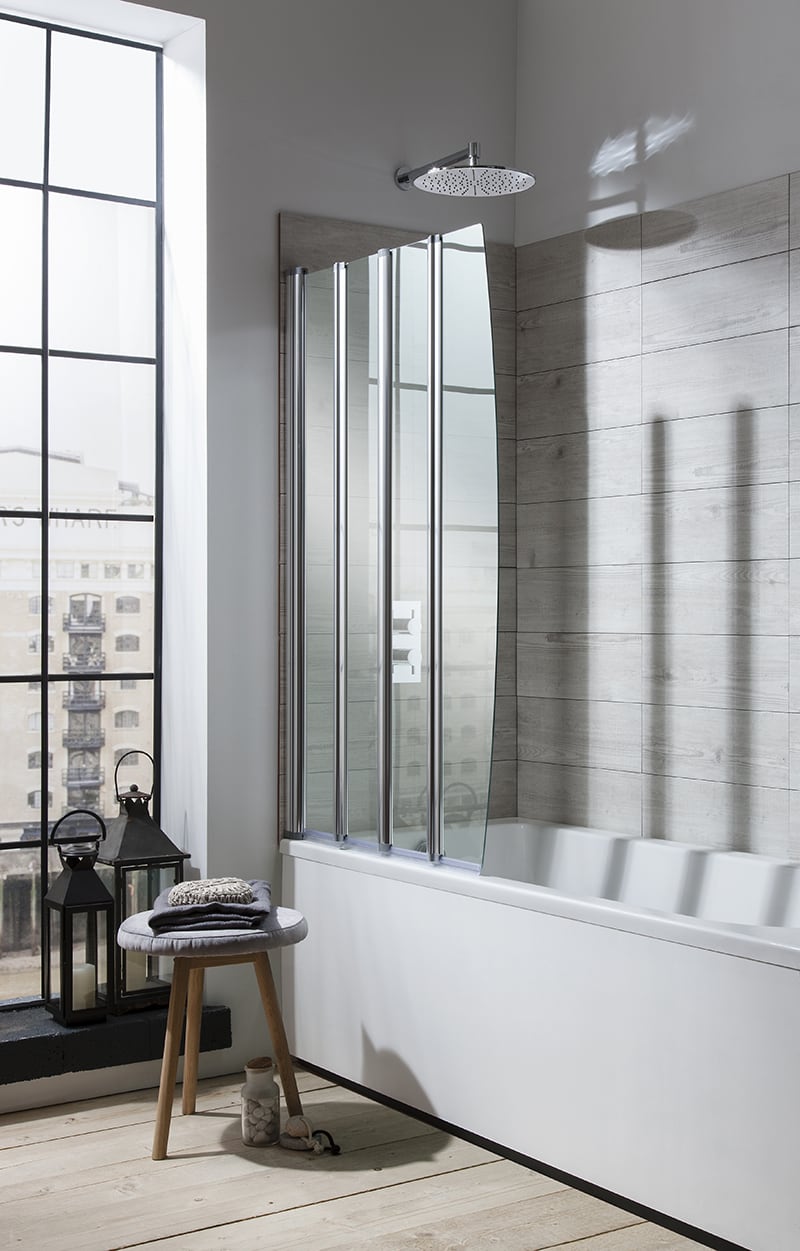 SHOWER ENCLOSURE vs. BATH
Considering it takes around 300 litres of water to fill a bath, we should see taking baths as an occasional treat and prioritise taking showers. (If you're looking for more ways to save water in the bathroom, read our blog on the topic, here). If your bathing space only allows for only one or the other, it seems sensible to factor a shower enclosure into your scheme. Quadrant designs are great for making the most of restricted space in the bathroom, tucking neatly into otherwise unused corners. We also recommend choosing an enclosure with sliding doors; this will help avoid that awkward moment where you have to negotiate outward opening doors and a small floor space. If you simply can't relinquish those long, luxurious soaks, then installing an over-bath shower is the perfect compromise. We have a range of bath screens and multi-outlet bath / shower valves that will work hard to cater to both functions.