Create a Calming Bathroom Using Wood Accents and Neutral Colours
I AM. MINDFUL.
Peaceful. Relaxing. Minimal. Combined with lighting and interior design elements, you can create a bathroom from Crosswater to perfectly suit your personality. In the third part of our #ColourPersona mini-series, we present ideas and inspiration to help plan your perfect mindful bathroom space.
Bringing together a collection of products that creates a natural, ethical and organic, we offer the mindful homeowner a calming bathroom that replicates a bright, light spa, with a neutral colour palette and natural wood tones. This relaxing bathroom is a place to breathe, meditate and let the day's worries go.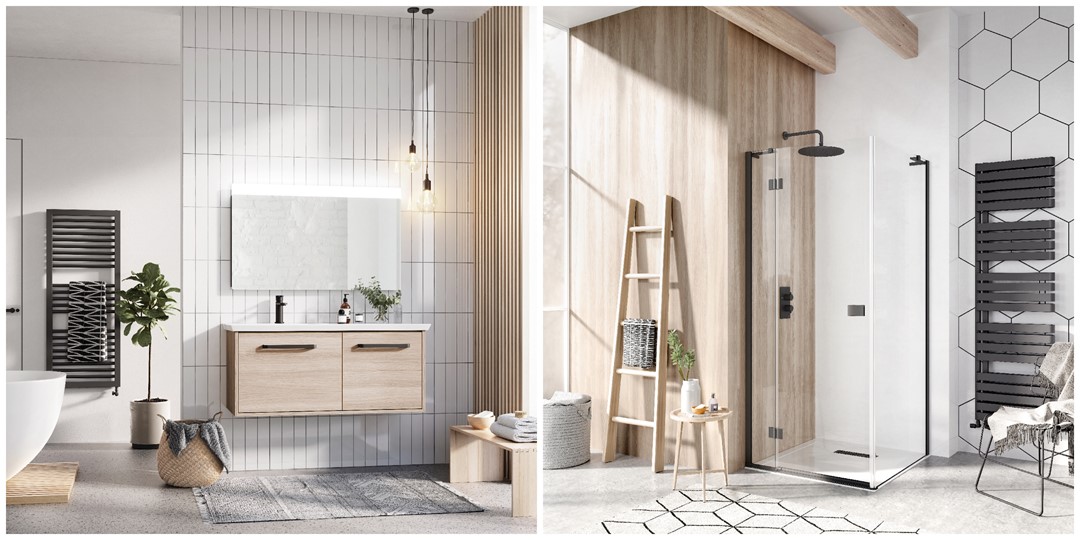 Utilising clean, simple lines, the mindful homeowner's bathroom is an uncluttered space in which to think clearly and promote wellbeing. Neutral tiled floors are paired with wood surfaces, statement pendant lighting and brass overtones. Pops of greenery are brought into the scheme with houseplants, wall art and botanical touches.
Crosswater offers a range of light, modern products and furniture to complete a mindful bathroom scheme.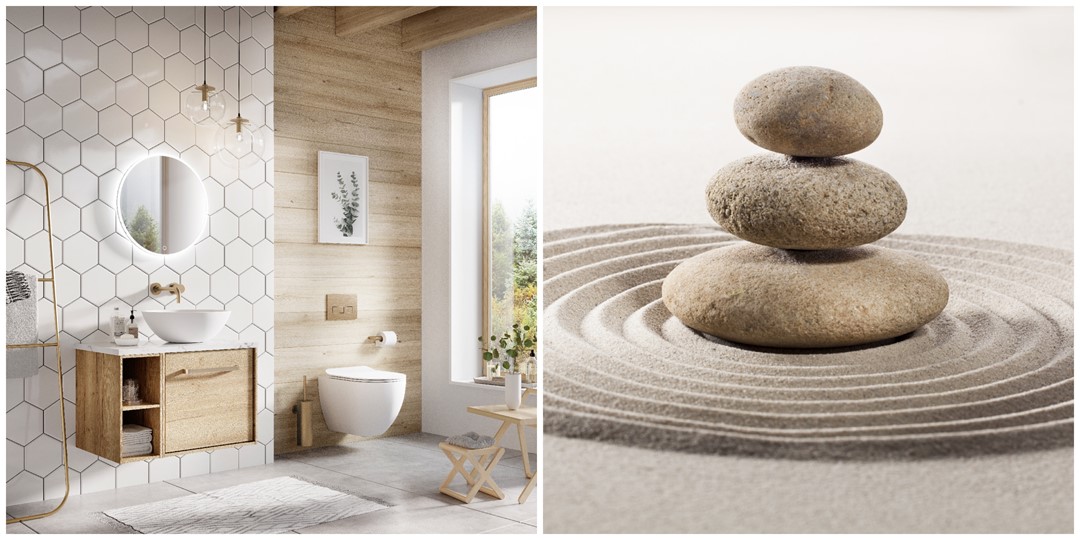 Seen here in the main image, the mindful bathroom is brought to life with am Infinity 200 Windsor Oak Base Unit, Brushed Brass Handle and Carrara Marble Effect 710 Solid Surface Worktop. The Castellon Matt White PLUS+TON Gallery Basin is complemented by the MPRO Brushed Brass 2 Hole Basin Set. The Glide II Matt White Wall Hung Short Projection Toilet finishes the look, with an MPRO Brushed Brass Flush Plate and MPRO Brushed Brass Toilet Roll Holder and Toilet Brush Holder for a complete matching look. The Infinity Illuminated Mirror finishes off the mindful look nicely.
Other options for achieving this mindful look could include our Arena 1000 Modern Oak Left Hand Unit and Basin with Matt Black Handles and Wisp Matt Black Basin Monobloc, along with the Infinity Matt Black Towel Warmer and Glide II Illuminated Mirror.
By including natural colours and textures, you can create a feeling of mindfulness within your bathroom. Making the most of natural light, green plants and a neutral colour palette, along with calming scents and soothing sounds will all help to create this persona.
The 'Mindful' blog post is the third in our mini-series of four, so be sure to look out for the other personas in the series!