How to Maximise Space in your Compact Bathroom
Winter is coming to an end and it's the perfect time to start thinking about how you're going to renovate your bathroom with a brand new look. As one of the most used rooms in the house, the bathroom is a space that requires careful consideration when it comes to redecorating. Although it can be a small space, it definitely has a huge impact on our daily life. Whether redoing your cloakroom, ensuite or main family bathroom, we have pulled together some top tips on how to enhance space whilst delivering an effortlessly on-trend look.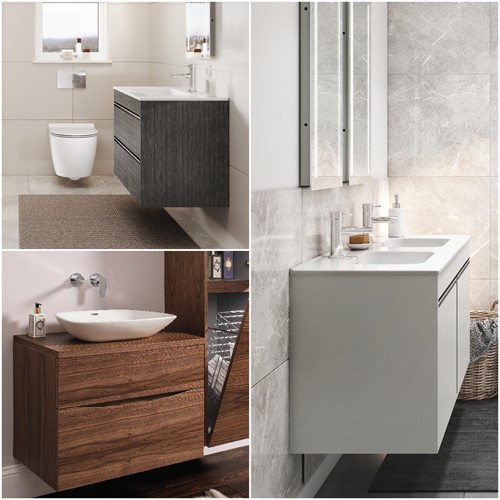 When it comes to the initial stages of redecorating, it is essential to plan ahead to ensure that you are taking into account how much space you have to work with. If your bathroom is smaller in size, this will help you make the decision on what furniture, basin and WC you want to opt for. We believe that it's best to choose more compact furniture to ensure that you are using up all the space efficiently. Our Glide II furniture units are the ideal choice if making the most of space is your main objective. Not only does Glide II deliver generously proportioned double drawers, it also offers increased storage space for bathroom essentials.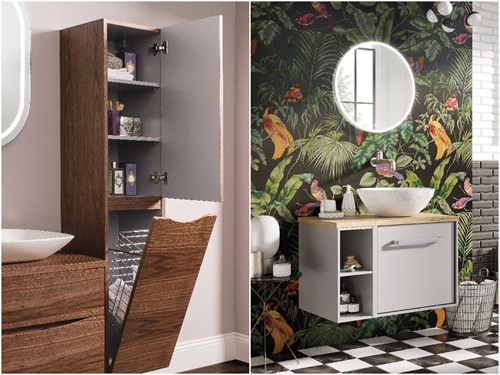 Maximising the visible floor is a crucial factor when enhancing the sense of space in cloakrooms and smaller bathrooms. We advise choosing wall-hung WCs and basins that will assist in creating the illusion of more room. Our Infinity wall-hung storage units feature a simple, sleek design thanks to their modular components. The individual parts of the units can be finished in an array of contemporary colours that can be mixed and matched with a different top – providing you with a striking design with endless storage possibilities.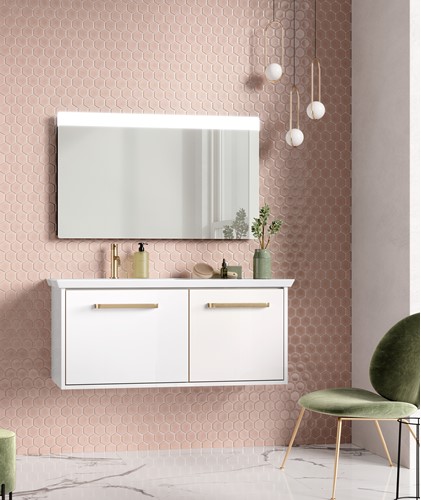 Finally, the colours and additional finishing touches play an important role in decorating smaller spaces. Opting for lighter shades will provide the appearance of more space, making the area feel airy, open and clean. Whilst accessories and the occasional hint of greenery work beautifully for achieving a harmonising look that will revive bathrooms with a sophisticated new look.