Stylish Sculptural Basins for an On-Trend Bathroom

March 20, 2015 10:20 am

Basins don't have to be boring and here at Crosswater we have a number of sculptural countertop basins from our Bauhaus range that are not only practical but also offer a stylish addition to contemporary bathrooms. Featuring a creative mix of shapes from organic, elegantly refined forms to slender architectural designs and squared softened angles, our basins are a leap forward in ceramic technology.
Introduce metallics into your bathroom with our exclusive Serene Platinum Basin. Slim and stylish, the reflective high-gloss platinum exterior glaze makes this basin truly distinctive and an ideal choice for those who want to add a touch of glamour to their bathing space. However, the luxury bathroom basin is also available in a traditional white ceramic for those who desire a more conventional look.
The elegant countertop design of our Leaf Basin will sit perfectly in both traditional and modern bathrooms. The curved edges allow the water to flow freely against the shape of the open bowl, making it fully accessible as well as beautiful.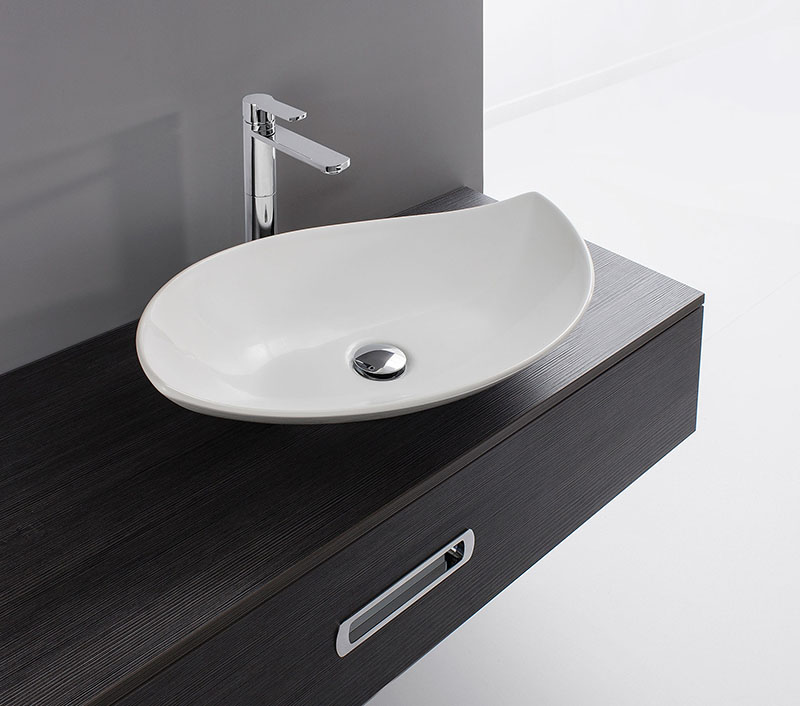 One of the most unusual designs in our range, the Saturn Basin is one of a kind. Rippled edges demonstrate the craft that has gone into creating the contemporary ceramic silhouette, offering a cool and quirky alternative to standard smooth bathroom basins.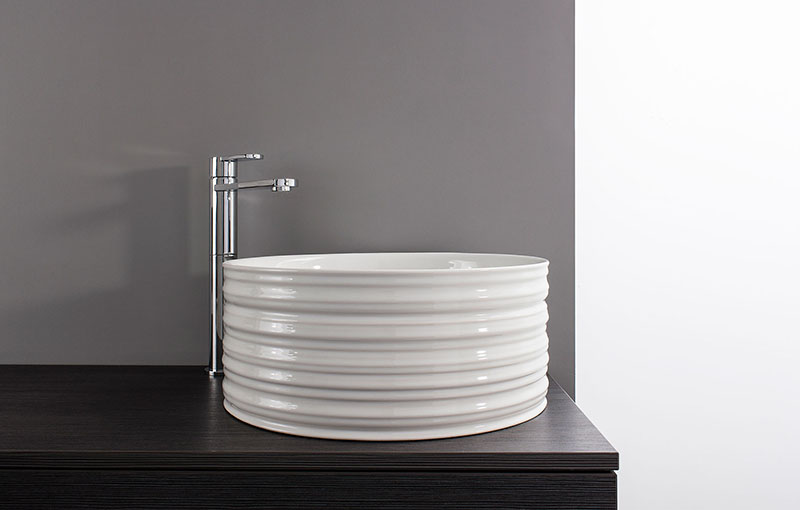 A spherical globe™ shape created from cultured mineral marble, the Globe Basin will take pride of place on any bathroom countertop. The tough and hardwearing basin is coated with a scratch resistant Gelcoat® to ensure it maintains it's perfect white gloss finish. Pair it with a wall-mounted basin monobloc tap from our Bold collection for the ultimate aerodynamic and modern bathroom.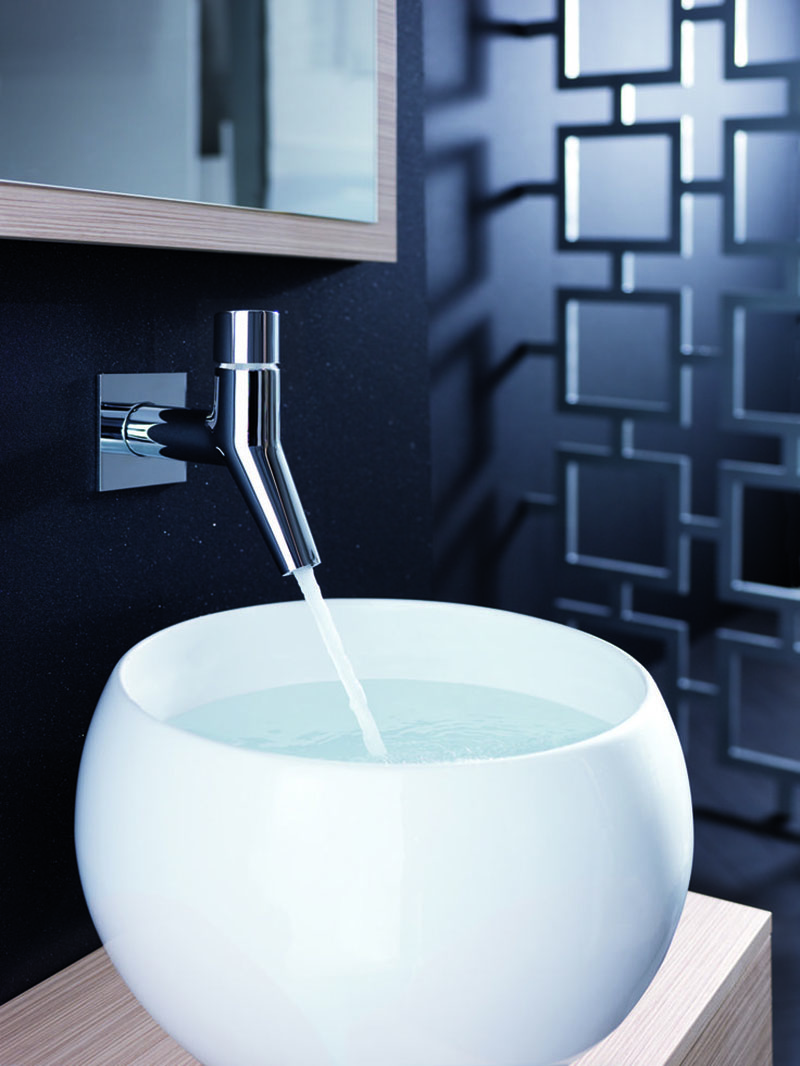 A space-saving design with a truly unique twist, our Surf Basin will perfectly complement urban bathroom schemes. The alluring sculptural features of the design make it an ideal centrepiece that can be teamed with our Seattle™ vanity unit in Anthracite for a minimalist monochrome look.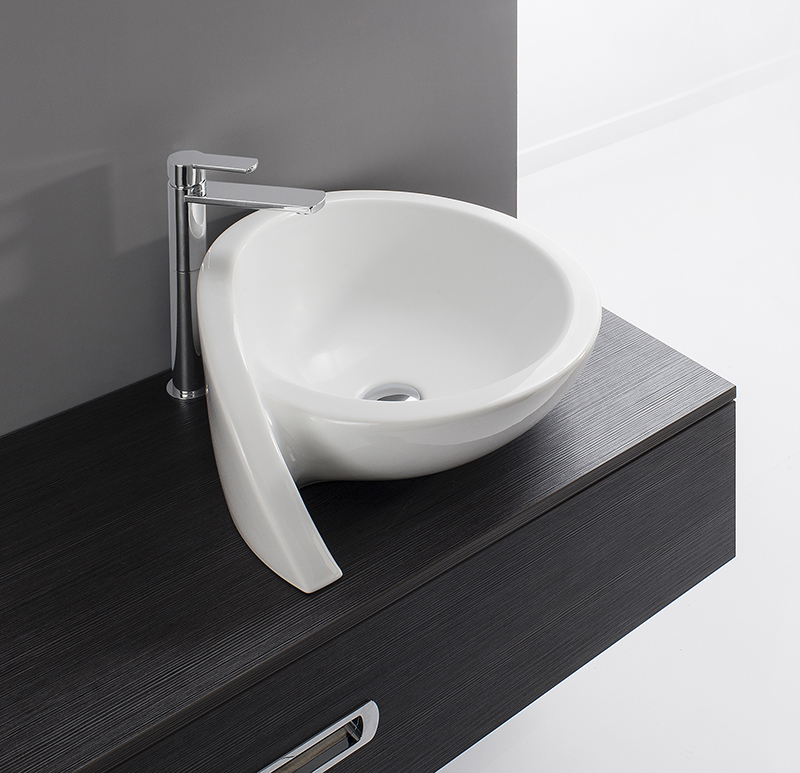 Complete your fresh white bathroom with a curvaceous Alice Basin. The beautiful innovative form creates an abstract feeling within interiors for those looking for a practical alternative to regular shaped bathroom sinks.