Totally Traditional Basins from the Waldorf Collection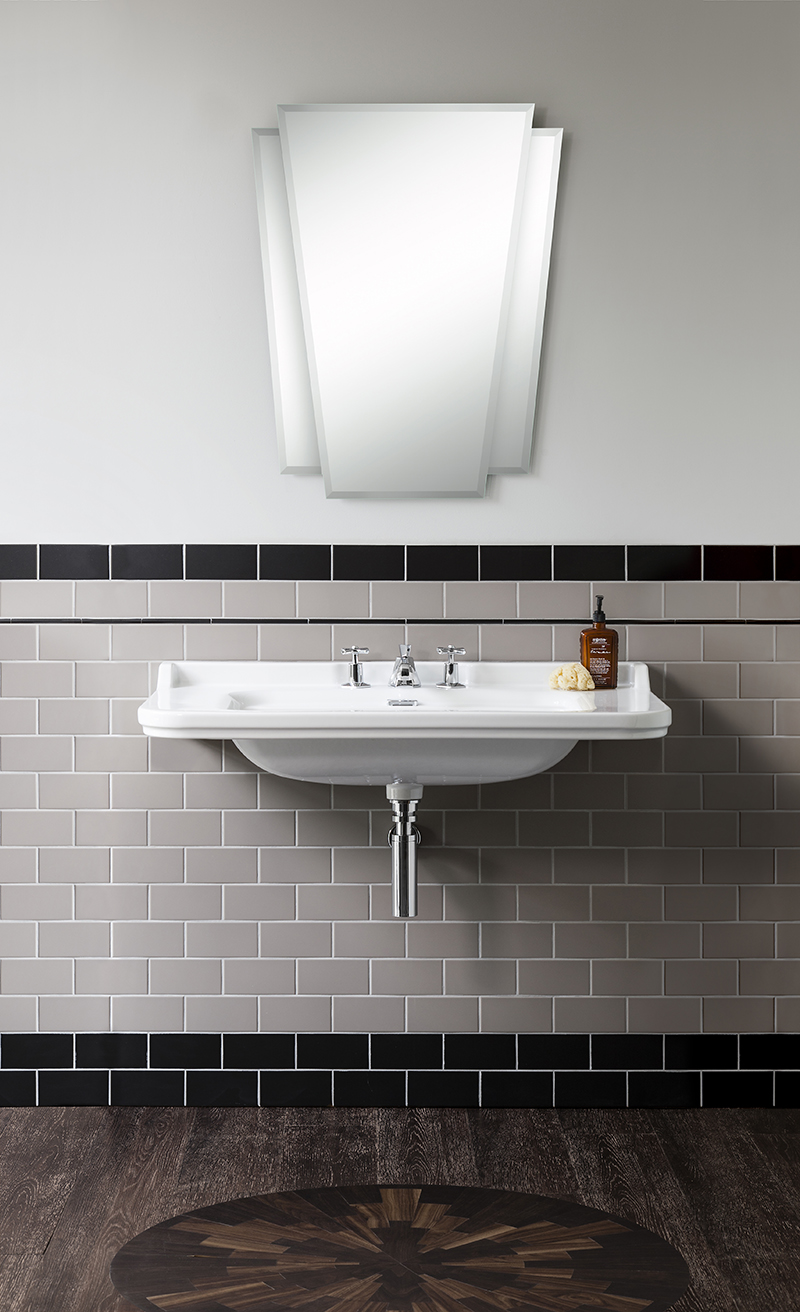 February 28, 2017 10:14 am
Create a wash space that commands attention with the luxury range of traditional pedestal and console basins from our beautiful Waldorf collection. Combining exquisite craftsmanship with early twentieth-century aesthetics, Waldorf represents the ultimate in bathroom luxury.
Designed and manufactured in Europe, the fine fireclay basins blend classic angular lines with elegant softened edges to create a high-end appeal that is perfectly suited to the classic/contemporary look. If it's hotel style you're after, the selection of chrome-plated console basins is the ideal choice. Featuring a high shine finish and carved angular legs, the metal stands add instant glamour to the bathroom, whilst the integrated side and front towel rails offer a practical touch.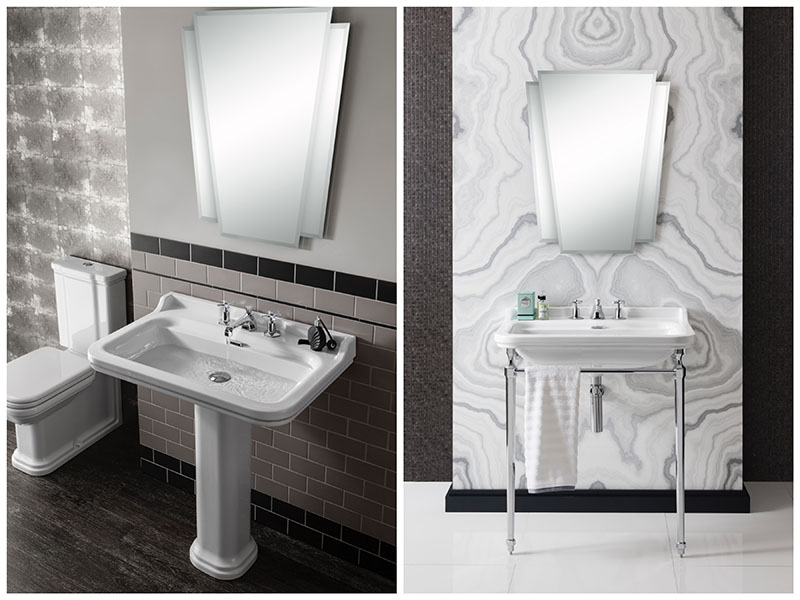 For a more streamlined finish, opt for our stylish wall-mounted Waldorf basins, which combine superior materials with traditional appeal in a practical and user-friendly design. Each stunning Waldorf basin is available in a range of sizes, from a compact 60cm width up to a luxuriously large 100cm. And for those who share their bathroom routine, the striking Waldorf double basin will ensure that you're not fighting over space!
Waldorf is our first complete bathroom collection, offering beautifully crafted brassware and ceramic bathroom designs that are guaranteed to bring a touch of luxury to any bathing space. Details also include a stylish choice of crosshead or lever taps, high-level and classic cistern WCs, and indulgent rainfall showerheads, all sympathetically curated in the style and essence of the Art Deco era. Suitably fitting for advocates of traditional design, the classically-inspired range offers a distinctive look that will stand the test of time in any bathing spac.