Modern Bathroom Furniture: Our 3 Timeless Collections
30 August 2019

A bathroom should be a place to relax and unwind in, without being surrounded by any clutter and mess. Key to organising your space is ensuring you have enough storage space to tuck away unsightly bottles and jars in the bathroom.
An essential for any organised bathroom, it's important to carefully consider your choice of furniture to ensure a design that combines both style and practicality. As well as looking good, you need to consider if there are enough shelves, cabinets and drawers to stay tidy and ensure that your bathroom remains the zen haven it should be.
With this in mind, we've decided to round up our three favourite new furniture collections, designed to suit any style or size of bathroom. Read on to find out more about the best design to work for you and your home.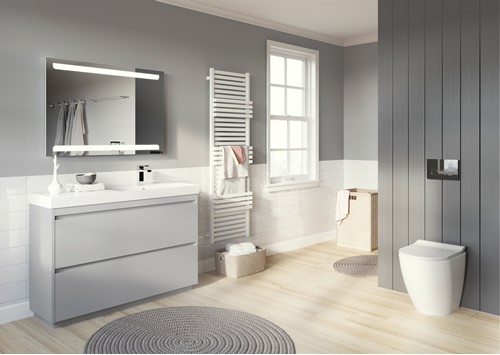 Beautiful and Functional Furniture – The Svelte Collection
As mentioned earlier, the bathroom as a space in the home has changed over the past decades. More and more, people are spending increased time in the bathroom, and interior design is reflecting this shift. People are enjoying spending time in the bathroom for detoxing and, as a result, the emphasis is increasingly on comfort and beauty.
Ideal for the design-conscious, our Svelte collection focuses on the key principles of practicality, simplicity and beauty to create stunning furniture for the bathroom. New for 2019, we have introduced a beautiful new Grey Ash Veneer furniture finish and curved unit shape to the collection. The range is available in four unit sizes - the Svelte 60, Svelte 80, Svelte 100 and Svelte 120, which makes a complete collection perfect for all sizes of bathrooms.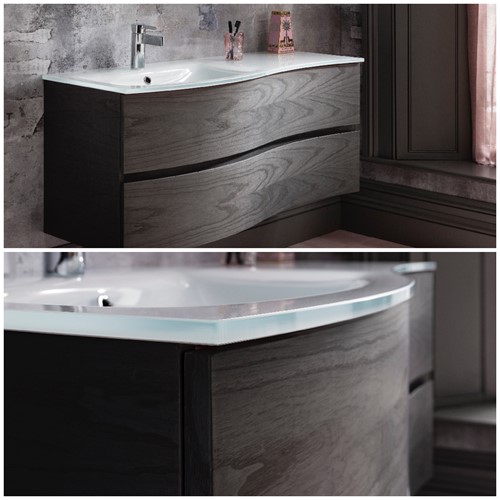 Classic, Timeless Furniture For Maximum Efficiency – the Glide II Collection
When it comes to bathroom design, the lines between traditional and contemporary are blurring. Gone are the days when a single style prevailed - be it brass fittings or new colours, the newest and most trend-led bathrooms often rely on a subtle play of modern and classic to add a unique and individual touch.
Forming part of our prestigious Premium collection, the Glide II furniture range has seen the introduction of a stunning new colour – the Blue Smoke Matt. Reflecting our expertise in time-honoured cabinet making skills, Glide II is classically styled with fully extendable luxe drawers that enable easy access to the contents. Each feature displays the ultimate in function and appearance.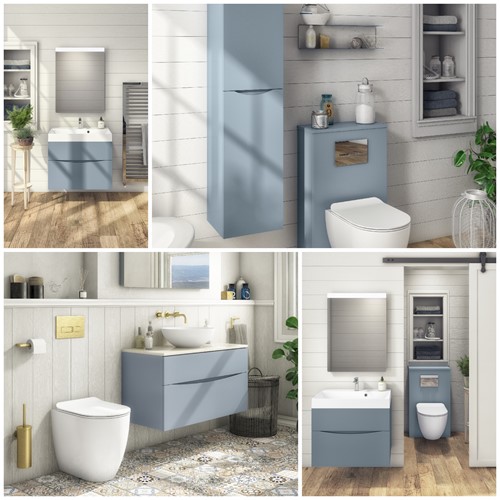 Contemporary & Practical Furniture – The Arena Collection
Perfect for the modern home, our Arena range uses state-of-the-art manufacturing technology and the essential elements of traditional Scandinavian design to deliver a furniture range that excels in both form and function. With a focus on slender space-saving proportions, ample storage and clean simple lines, this collection fits perfectly into today's contemporary home.
Available in a range of four desirable finishes – Steel, Modern Oak, Pure White Gloss and Portland Grey Matt – this range suits a variety of interior design styles, from neutral and light, to dramatic and dark.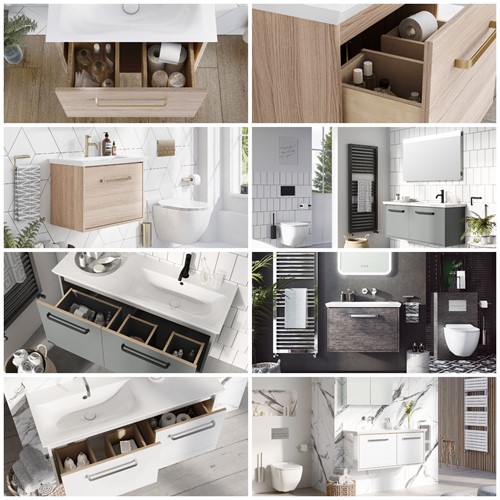 Alongside these gorgeous new products, we've also recently launched new furniture into our Infinity and Zion ranges too. Combine this with the existing offering already in our portfolio, and you'll soon see that we have bathroom furniture to suit every size, shape and design of home. Find a Crosswater Bathroom Retailer near you: https://www.crosswater.co.uk/find-a-retailer