Guest Blog: Creating Contemporary Showers with Crossbox Push
25 January 2021

Revolutionising the shower experience, Crosswater's innovative Crossbox Push transforms the showering process from the moment it is turned on. While certain pieces of brassware in the bathroom are ever-evolving, others have remained relatively unchanged throughout the years. With brassware taking on different coloured finishes in vogue at various times – from opulent gold brass to the matt black and white finishes trending today – some bathroom brassware gets more aesthetic attention than others.
Notably, taps have undergone the most dramatic of developments, with handle shapes and spouts in a constant state of flux in terms of style and positioning. By exploring the realms of modern-day design, these pieces have ventured further away from their historic precedents, developing into dynamic sculptures, and defying limitations posed by classic mixer taps for more unconventional options such as wall mounted and freestanding choices.
Within the showering category, shower heads have reflected bold changes most recently, with forward-thinking designs not only looking the part, but offering untold functionality such as different styles of water flow or being integrated with lighting or elements of technology. Meanwhile, more practical shower controls have been largely overlooked aesthetically, with water and temperature typically regulated with the twisting of a valve and left at that. Until now. Enter the Crossbox Push by Crosswater, a module which radically modernises the design of shower controls and adds a revolutionary new functionality to the shower experience.

'The Crossbox Push introduces a push control to the shower in a ground-breaking, design-focused way' explains Graeme Borchard, Managing Director at UK Bathrooms. 'The instant water flow Crossbox Push offers at a touch of a button merges efficiency and precision control with an utterly sleek contemporary aesthetic, forever altering the look of within the shower.'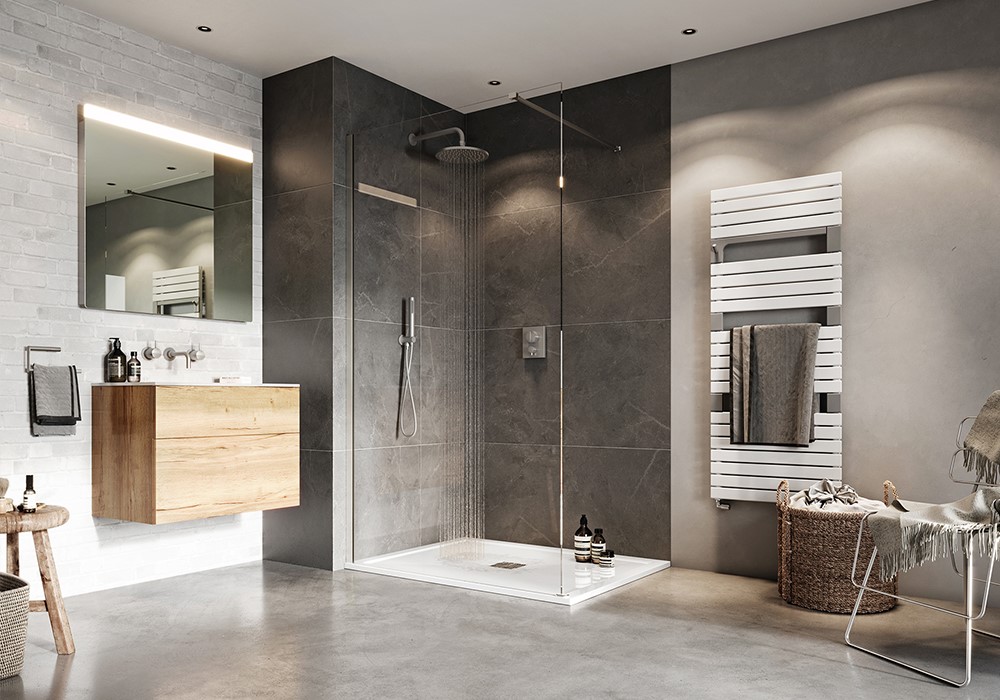 Streamlined Functionality
The push button operation of Crossbox Push brings a fresh perspective to shower control design – why twist and adjust when you can simply press? Rotary heat control means that the desired temperature can be pre-set and conjured in a tap of the Neoperl ABS push button. Therefore, water can be summoned from up to three different water outlets – be it rainfall, wall mounted or hand-held shower head – in one easy touch.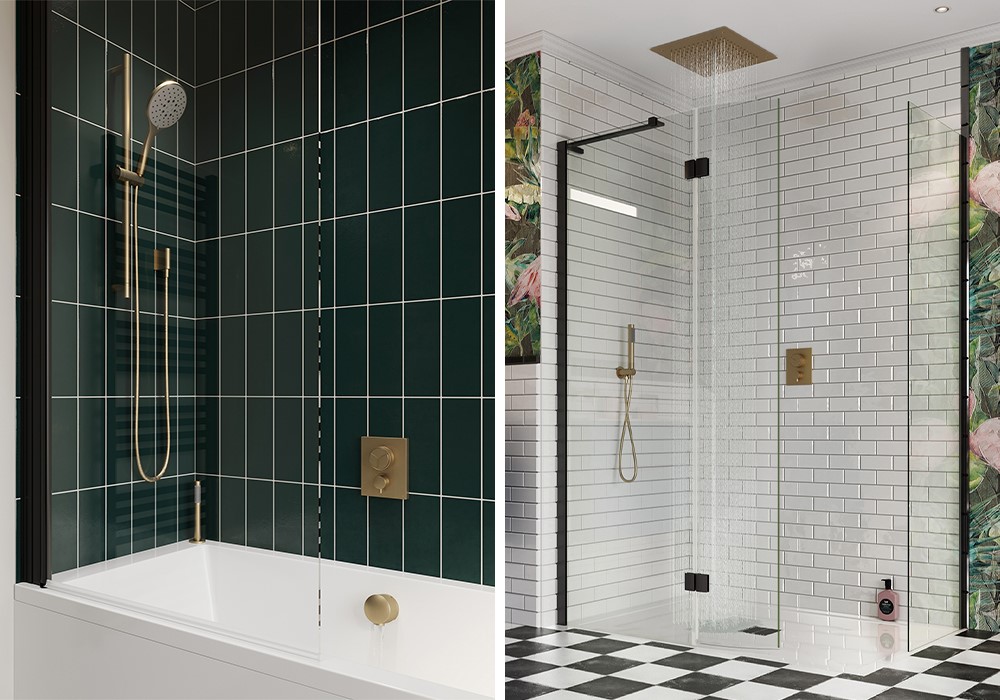 Looking Good
Two fundamental elements define the Crossbox Push: the bold circular button, integrated with a textured dial to alter water flow, and the smaller temperature control knob. Combined, the pair make a modern bathroom statement as the stylish controls project from the all-metal backplate from a minimal, clean design, while the lines dividing the button into two or three add easy usability with low visual impact.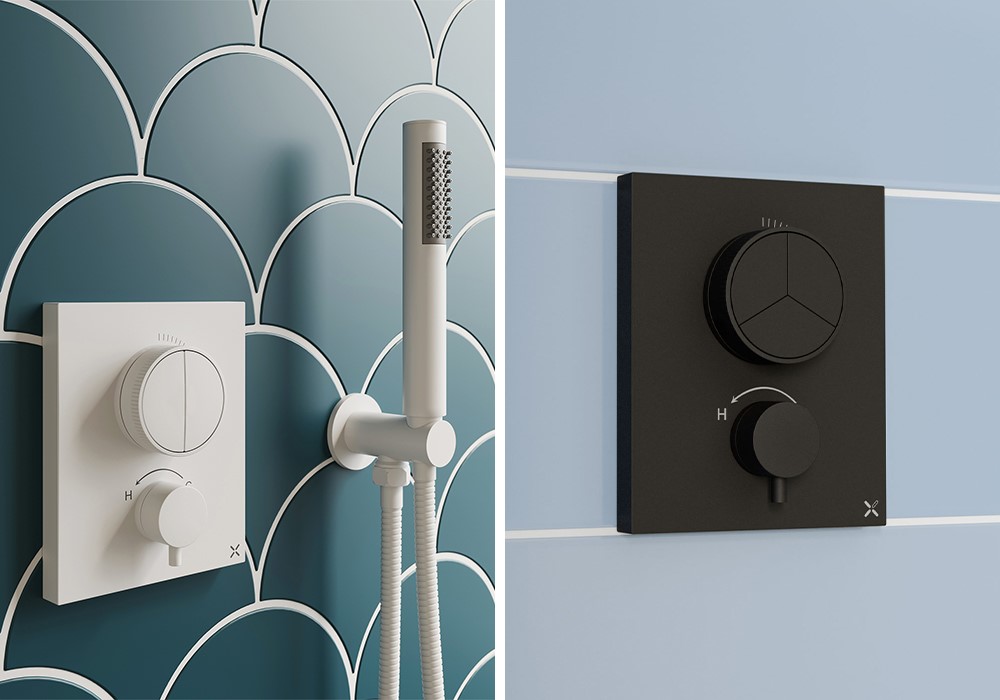 The Finishing Touch
Available in an array of on-trend and timeless finishes, the Crossbox Push can be specified to suit any colour scheme, style or existing brassware – all bases are covered with the Crosswater MPRO palette. Got a light Scandi-style space? Blend in the Matt White, or contrast with Matt Black. Feeling glamourous? Opt for beautiful Brushed Brass. Seeking some texture? Introduce Brushed Stainless-Steel effect. Searching for something classic? Chrome is key.

With renowned style and substance in the touch of a button, the Crossbox Push is ushering in a new era to water control, and a total refresh of design within the shower space. Explore our Crossbox Push with UK Bathrooms here.