Guest Blog: The Power of 10mm in Luxury Showers
27 April 2021

Recognised for its wellness benefits, showering has become a substitute to bathing through choice rather than convenience. Gone are the days of a quick dip in and out of the shower, instead replaced by indulgent rituals from the comfort of your domestic retreat. A luxurious space, showering is no longer just about cleanliness, but rather the overall experience of being submerged in a deluge of water for relaxation and revitalisation.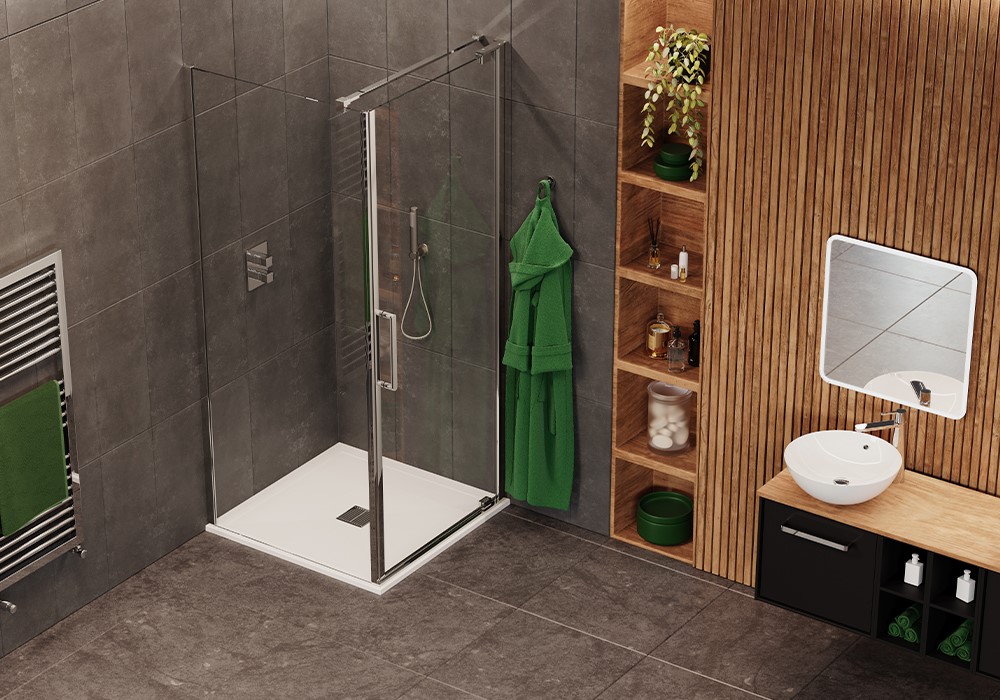 With each detail contributing to overall ambiance, it is important to consider every inch of shower design, from the valve and complementary brassware to wall and floor surfaces. Create an exciting and uplifting space with vibrant colours and glistening finishes or unwind with neutral mellow shades and soothing matt textures, the choice is yours. However, there is one fundamental that underpins any shower design – the shower space itself. As the one place in the house where personal privacy and contentment is paramount, flawless glass panels must be carefully placed to create a space that promotes feelings of security and a sense of serenity.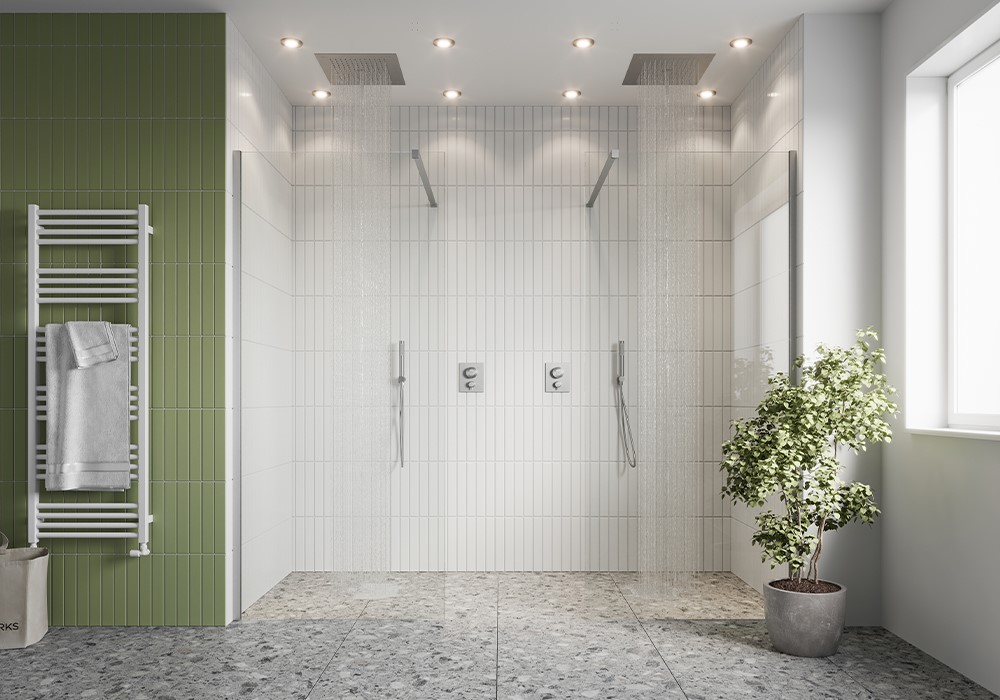 'The right glass shower enclosure can add a real feeling of luxury to a bathroom and elevate the entire space' says Graeme Borchard, MD at UK Bathrooms. 'Crosswater's new collections combine lavish 10mm thick screens with multiple door and coloured finish options to create both style statements and practical, design-led shower solutions.'
Crosswater's two new ranges OPTIX 10 and GALLERY 10 offer a selection of luxury shower enclosures and walk ins featuring 10mm toughened safety glass for exceptional quality and outstanding performance for an indulgent, spa-like solution.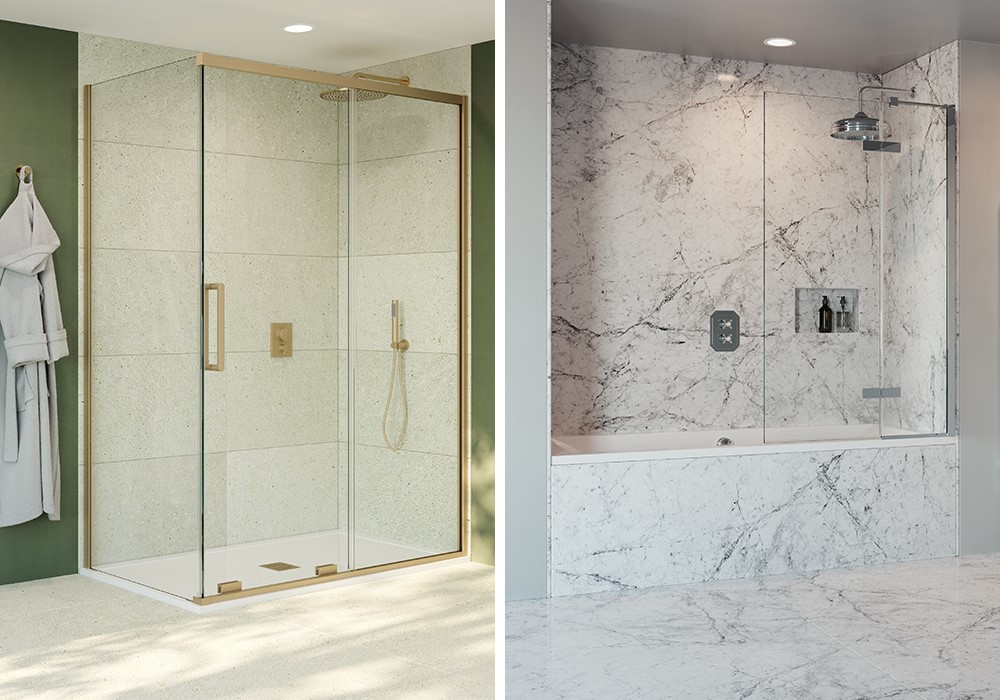 OPTIX 10
The OPTIX 10 collection of luxury shower enclosures includes four door types to suit every household, from sliding and pivot doors to bath screens. Available in three striking colours, including decadent Brushed Brass, understated Brushed Stainless Steel or classic polished Stainless Steel, these long-lasting finishes perfectly match with the colours of the MPRO brassware collection for a cohesive modern shower design that reiterates luxury inside and out.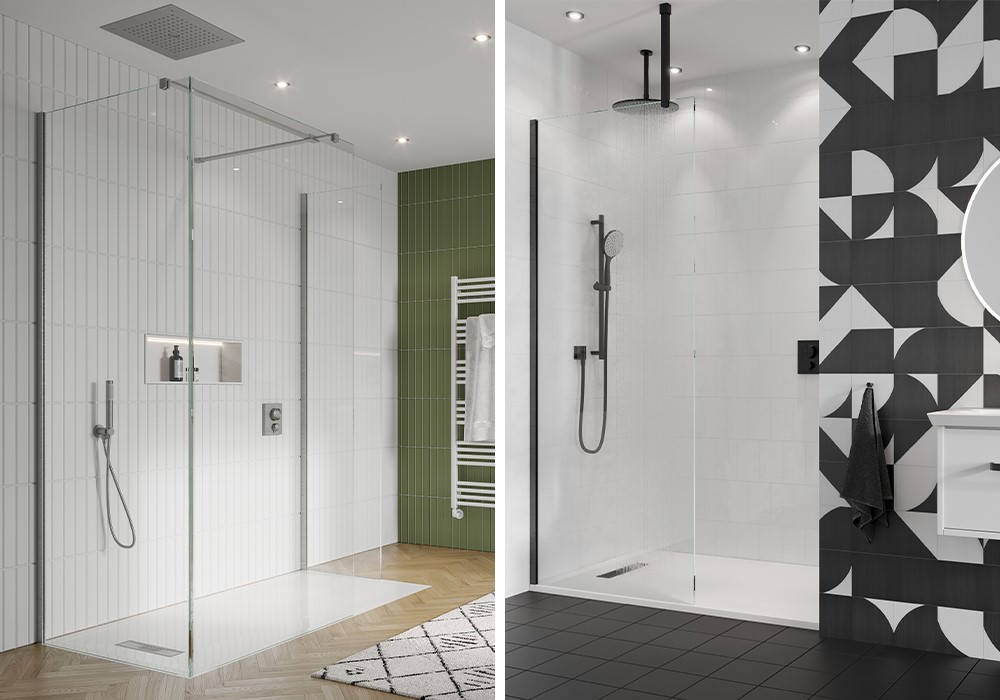 GALLERY 10
A luxury walk in solution, GALLERY 10 includes a selection of expertly curated glass panels, profiles, and bracing bars to offer diverse layout options for freedom to create the ideal holistic shower space. Maximising design flexibility, GALLERY 10 is available in an assortment of indulgent finishes, including Polished Stainless Steel for stylish shine in the bathroom, Matt Black for an on trend look, plus Brushed Stainless Steel and Brushed Brass to add captivating texture to luxury shower design. Extensive choice across GALLERY 10 makes it easy to capture personality and individuality within a luxury walk in shower space.
Explore our 10mm Showering Ranges with UK Bathrooms here.