How to Choose the Perfect Brassware Finish for your Bathroom
14 September 2020

When it comes to choosing the right brassware for your bathroom, it's important to make sure you pick a style that is in keeping with the rest of your décor. Whether you're updating one statement piece or looking to transform the whole bathroom, there are so many trendworthy designs that will fit cohesively within spaces of all different styles.
There is no rulebook regarding which brassware you should include in your bathroom, and homeowners are no longer restricted to solely using once specific finish such as chrome. You can now be experimental with your brassware and opt for the likes of Matt White, Matt Black, Brushed Brass or even a mix and match of two different finishes. At Crosswater, we have a wide range of beautiful brassware designs that will add the wow-factor. If you're stuck for choice and need inspiration on how to choose the perfect finish, then look no further - we have gathered everything you need to know.

Keep It Cool With White
White brassware adds a truly striking statement to modern bathroom interiors. The understated appeal creates impact and provides the perfect finish for contemporary bathrooms, either with crisp monochrome tones or as the neutral centrepiece to a more colourful palette. Our striking MPRO Matt White is the ideal choice if this is the particular look you are hoping to achieve. The crisp white shade blends exceptionally with minty greens and veined marble surfaces – creating a look that is both calming and refreshing. From beautiful brassware and accessories to statement towel warmers, you most certainly have the option to be creative in your bathroom with this stand out finish.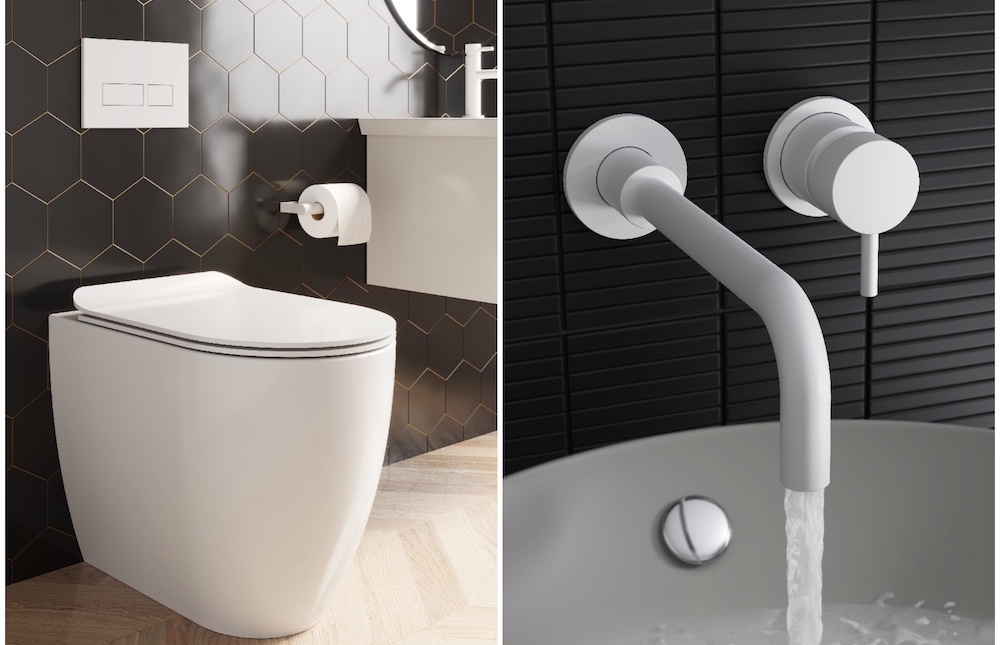 Be Bold with Brushed Brass
Brushed Brass taps have become increasingly popular across interiors in recent years, particularly within the bathroom. With a warm lustrous glow, brass taps and showers can provide a stylish and homely feel that will make the bathroom more inviting. Our statement MPRO Brushed Brass finish is the perfect choice for this look, as it adds instant warmth and an elegant edge to modern interior schemes.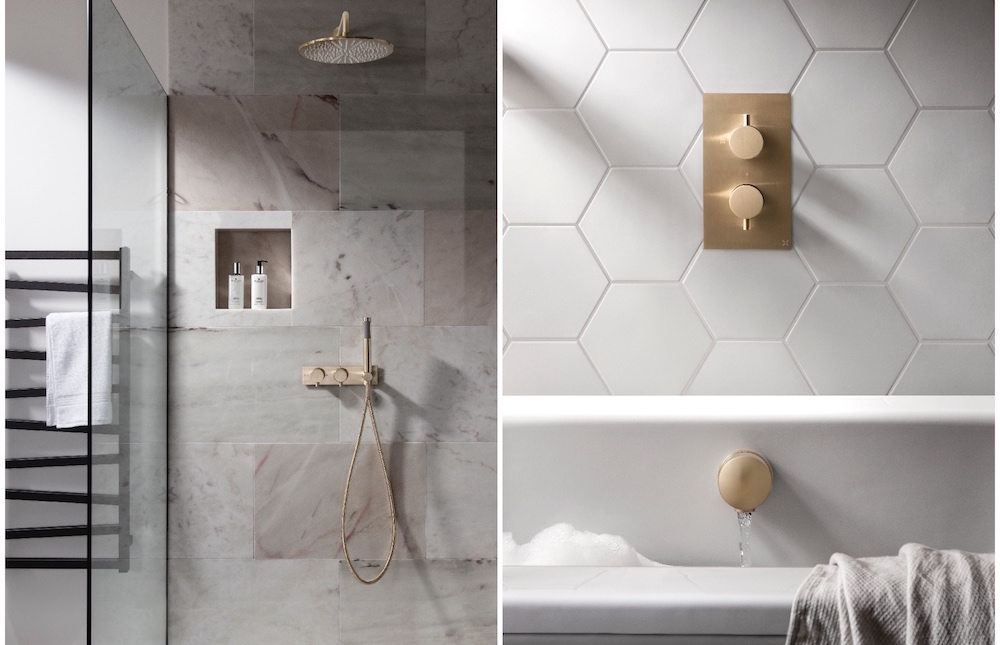 Back to Black​
For those that enjoy dark and contrasting colour palettes with a contemporary twist, matt black brassware is a great way to give your bathroom an injection of style, especially if you have a simple white scheme or a colourful palette that is in need of a focal point. Whether you're renovating the shower or taps across your basins and baths, matt black will transform the look with an elegant aesthetic. Our eye-catching MPRO Matt Black brassware will provide a totally cool, calm and collected feel. In addition, black is a neutral, which means it matches most colours - particularly pastels and muted shades for an interior that really pops!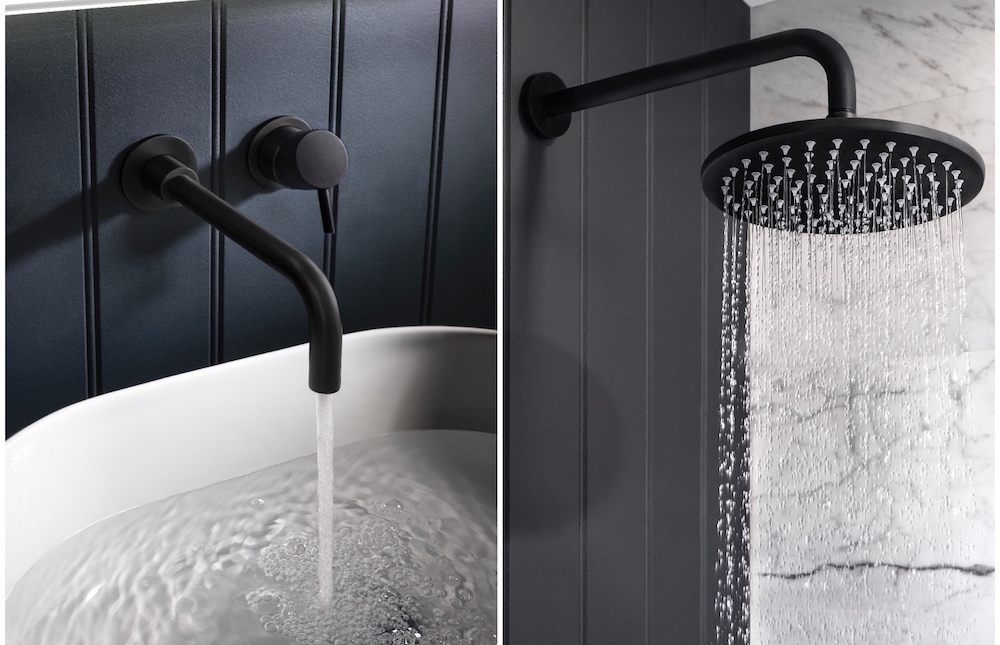 Characterful Chrome
Chrome is as practical as it is stylish so, if you're updating your bathroom, Chrome is a great choice with its smooth shine and easy-clean finish. Not only are Chrome taps incredibly versatile but they also fit into a wide variety of design schemes, from art deco to modern minimalism. Whether your style is sleek, classic or traditional, this exquisitely crafted option will provide the perfect finishing touch to any bathroom. Our Chrome MPRO and Union brassware works particularly well if you're looking to introduce this statement finish into your home.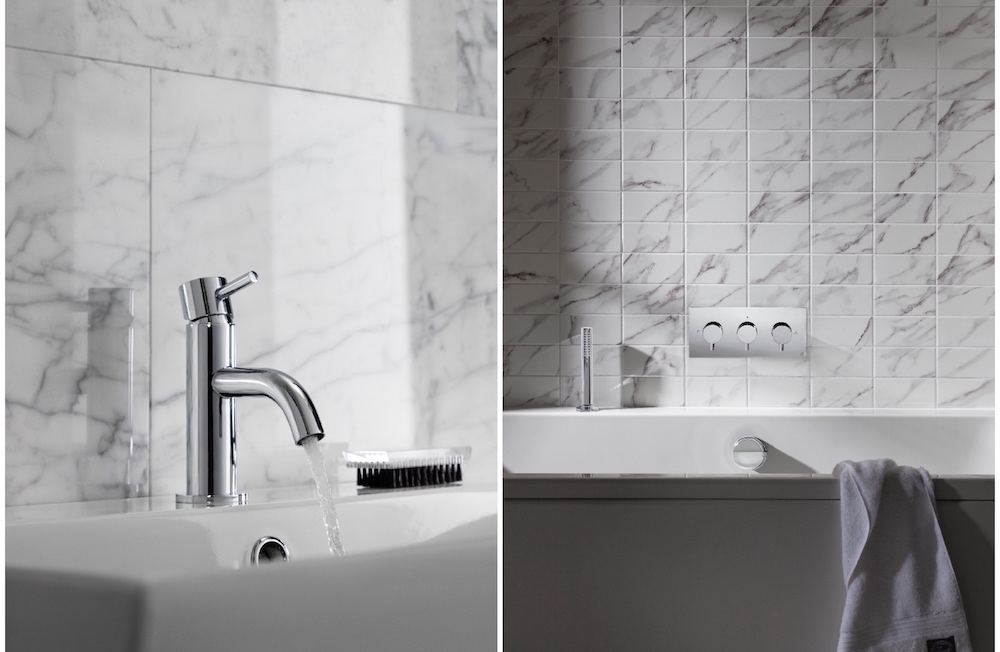 We hope our blog has helped you on the way to choosing the perfect finish for your bathroom. For more ideas, check out the rest of our blog posts or browse the full catalogue of products at www.crosswater.co.uk