How to Create the Perfect Luxurious and Dark Bathroom
17 July 2019

I AM. INDULGENT.
Lavish. Extravagant. Luxury. Our high-quality signature finishes and textures enable you to express yourself as the creative artist in your own bathroom with a range of sumptuous bathroom designs to indulge even the most discerning of homeowners.
Bringing together a collection of products that is both raw and refined, we offer the indulgent homeowner a striking bathroom that replicates a luxury hotel spa, with exquisite detailing and feature lighting. This opulent bathroom is a place to escape and unwind; a place to feel rejuvenated and inspired.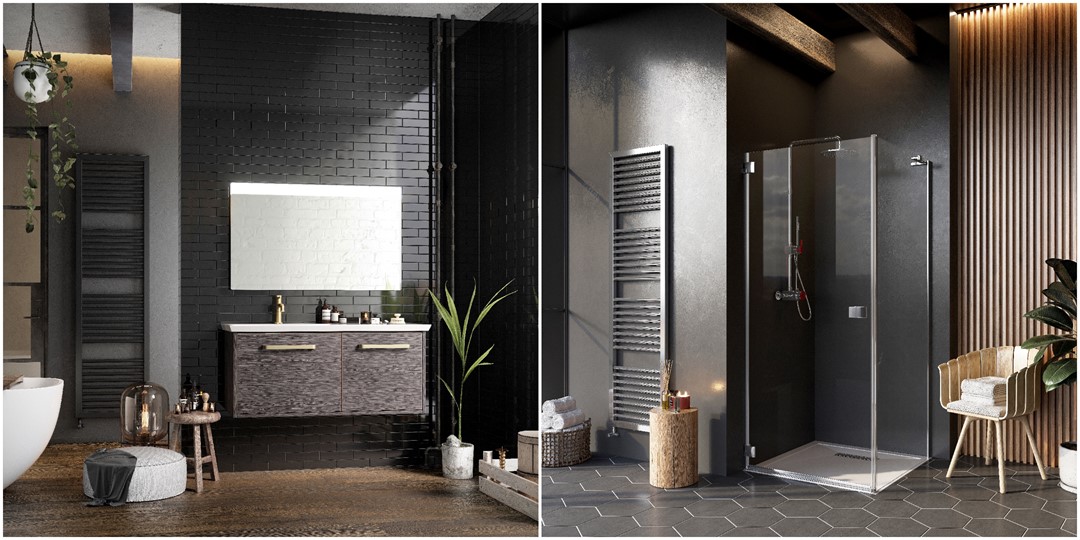 Utilising a combination of darker tones and industrial details, the final bathroom design scheme is one that is edgy and versatile, on-trend and desirable. Black marble floors are paired with wood surfaces, and dark tones are complemented by natural accents throughout the bathroom. Pops of colour are brought in with houseplants and brass accessories.
Crosswater offers a range of darker, more industrial style products to complete an indulgent bathroom scheme.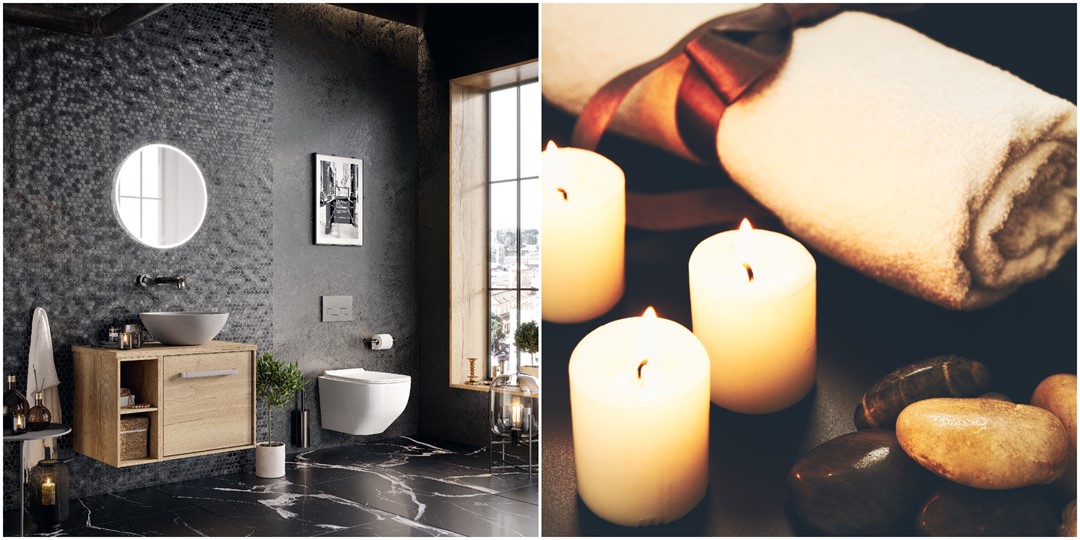 Seen here in the main image, the indulgent bathroom is brought to life with a UNION Brushed Black Chrome Three Hole Wall Mounted Basin Set and Castellon Storm Grey PLUS+TON Gallery Basin. The MPRO Brushed Stainless Steel Effect Flush Plate completes the industrial look, alongside the stylish UNION Brushed Black Chrome Toilet Roll Holder and Toilet Brush Holder. The entire look is finished with a stunning Infinity Illuminating Mirror to add an extra touch of sophistication.
Other options for achieving this indulgent look could include our MPRO Industrial Brushed Brass range, UNION Chrome Red Multifunctional Thermostatic Shower Valve or Infinity Matt Black towel warmer.
By giving subtle nods to the materials, colour schemes and accents used in older industrial interior designs, you can bring a taste of indulgence into your bathroom. Clean lines, metallic shades and eye-catching pieces is the aesthetic you're looking to achieve in this persona. The overall finish is striking – a minimal feel which has maximum impact.
The 'Indulgent' blog post is the first in our mini-series of four, so be sure to keep an eye out for the others!