How To Style Brushed Brass In The Bathroom
28 November 2019

Why not wave goodbye to understated finishes like Chrome and Nickel in favour of warmer copper, gold and brass tones for your home?
Brushed brass is a surprisingly subtle alternative to the metallic accents we've seen dominate interior styles over recent years. Providing a luxurious finish to handles, accessories and brassware in the bathroom, this style hints at glamour and luxe, while remaining tasteful when used cleverly.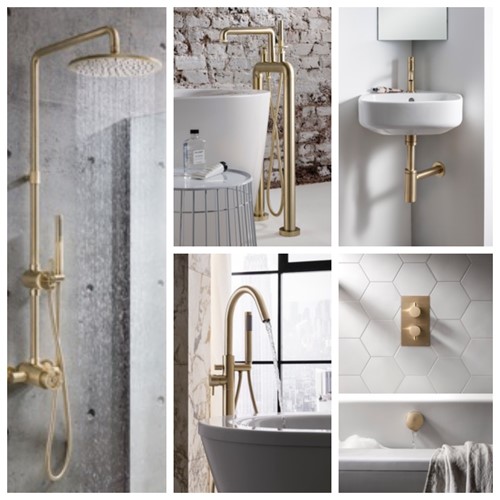 In particular, a brushed brass finish offers a compelling and intriguingly fresh aesthetic that doesn't look dated. Compared to the showy, gaudy gold of the 80s and 90s, Brushed Brass softens the look and unlacquered finishes usually develop an authentic patina over time. This creates a certain character that ages well, ensuring that your gorgeous bathroom design scheme will have longevity and stay relevant for years to come.
In a bathroom setting, you can design a truly stunning scheme with Brushed Brass bathroom fittings and accessories. In a shower space, the metal stands out against simple tiles and can create a luxury statement even when combined with a simple basin. Most effective when incorporated alongside black and/or white combinations, Brushed Brass makes a real statement when used in moderation.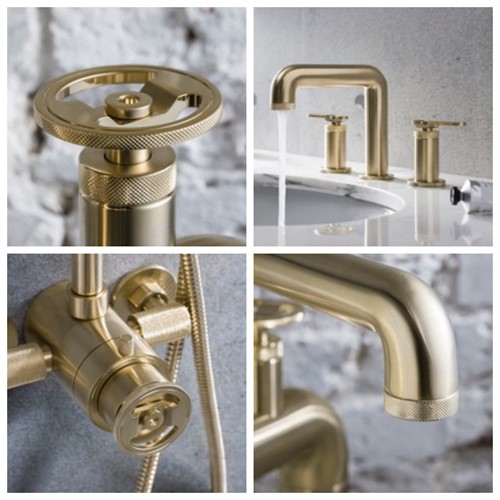 Keep it simple: just by incorporating brass into your taps, handles and wall lights, you'll create plenty of warm metallic tones without being too 'blingy'. Add in other accessories, accents and possibly a brass mirror to create a fully cohesive scheme.
Also, don't be afraid to mix your metals in a bathroom design. It's still possible to use both chrome and brass, so long as they are balanced and create a unified and impressive look. It also contrasts perfectly with other natural stone finishes, such as concrete, in the bathroom.
Here at Crosswater, we offer a range of products in Brushed Brass for the bathroom. Our MPRO and Union collections are all available in beautiful brushed brass finishes to make a real style statement in your bathroom. So why not see how this gorgeous finish can enhance your bathroom? Let us know how you get on!