How To Use Grey In The Bathroom
Understated and modern, grey is the shade of the moment (and of the last few seasons, too!). Grey interiors are now considered a must-have in any discerning home – whether for a neutral paint scheme, or used to decorate furniture or accessories, grey is the on-trend, yet timeless, colour for any space. Particularly in the bathroom, it creates a clean and fresh ambience that complements the look of smooth surfaces and gives the room a purposeful yet sophisticated feel.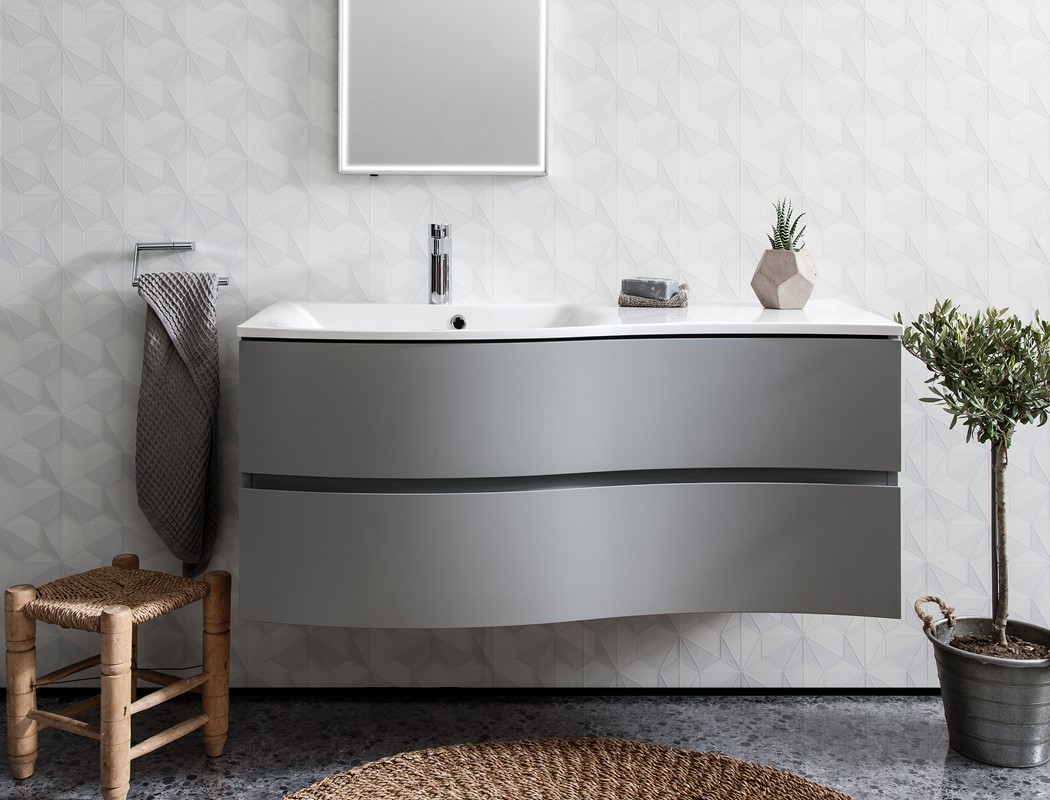 Click through to an interiors blog or your favourite home Instagram account and you will not fail to come across a neutral, minimalist grey colour scheme that's bound to impress (no doubt inspired by Scandi style!). In a number of ways, grey can be considered a neutral colour - halfway between white and black – and as a result is the perfect pairing to almost any colour palette. Its versatility can just as easily create a warm scheme as well as a cool atmosphere, and can be used in a modern or traditional space – whilst also acting as a great backdrop to bright colours, allowing them to really pop.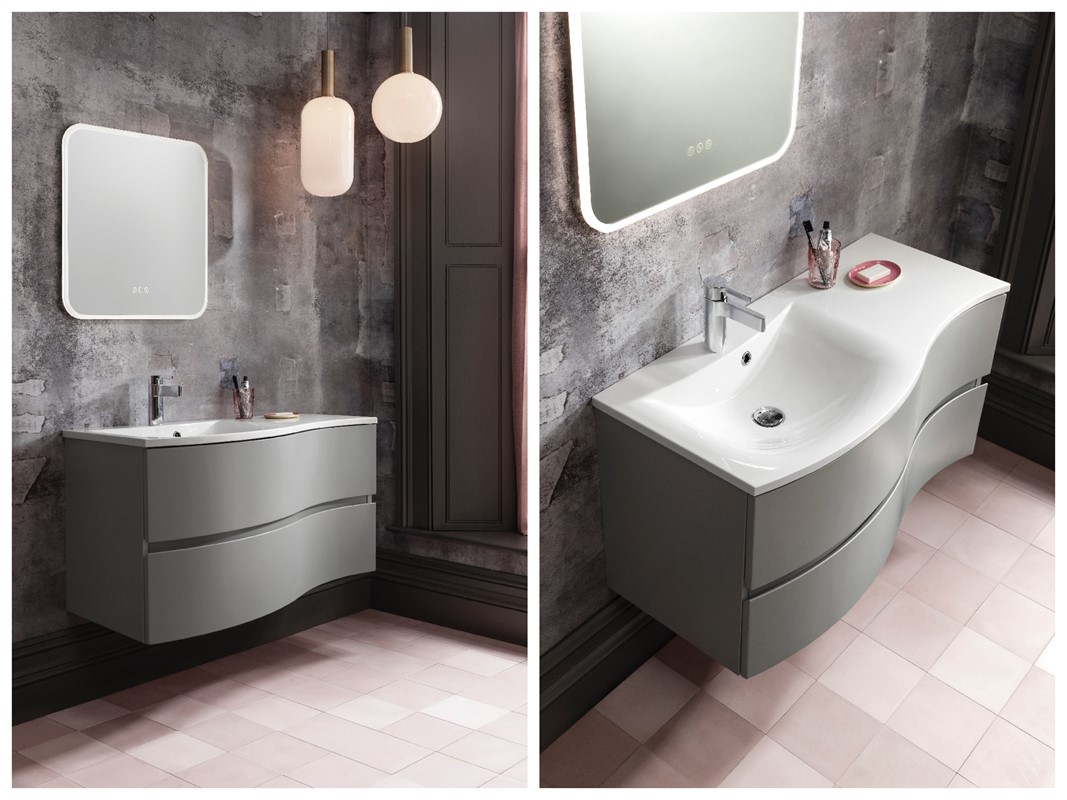 Grey furniture is a great way to bring a little extra light and interest into a room, particularly in the bathroom. Our Svelte collection, ideal for the design-conscious, focuses on the key principles of practicality, simplicity and beauty to create stunning furniture for the bathroom. Available in a range of colours, the collection has now been extended with the introduction of a beautiful new Grey Ash Veneer finish. Promising to deliver a contemporary look, the new Grey Ash Veneer is ideal for those looking to inject a touch of organic texture and warmth into their bathroom space. The Grey Ash Veneer is perfectly paired with a more urban, industrial interior – exposed walls and brass fittings, alongside the dark grey units, creates a simply stunning aesthetic guaranteed to wow visitors.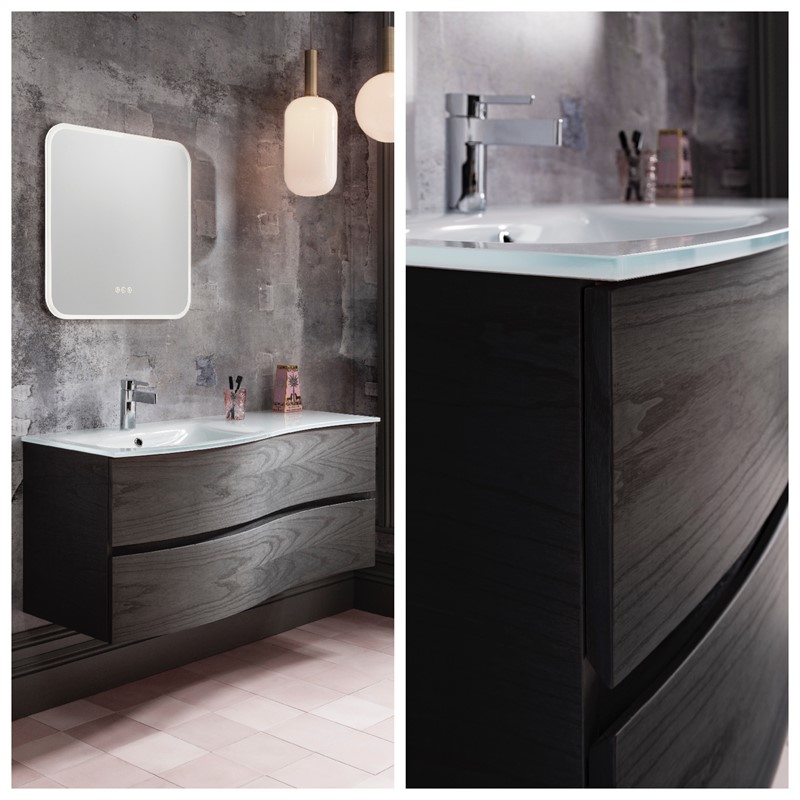 This stylish shade complements the existing Storm Grey finish in the Svelte range to complete the options available for those looking to design their bathroom in this gorgeous on-trend colour. This matt grey is more suited to classic interiors with fresh clean lines, white bathroom surfaces and smooth, sleek fittings. Guaranteed to appeal to nearly everyone, the Storm Grey is the epitome of timeless.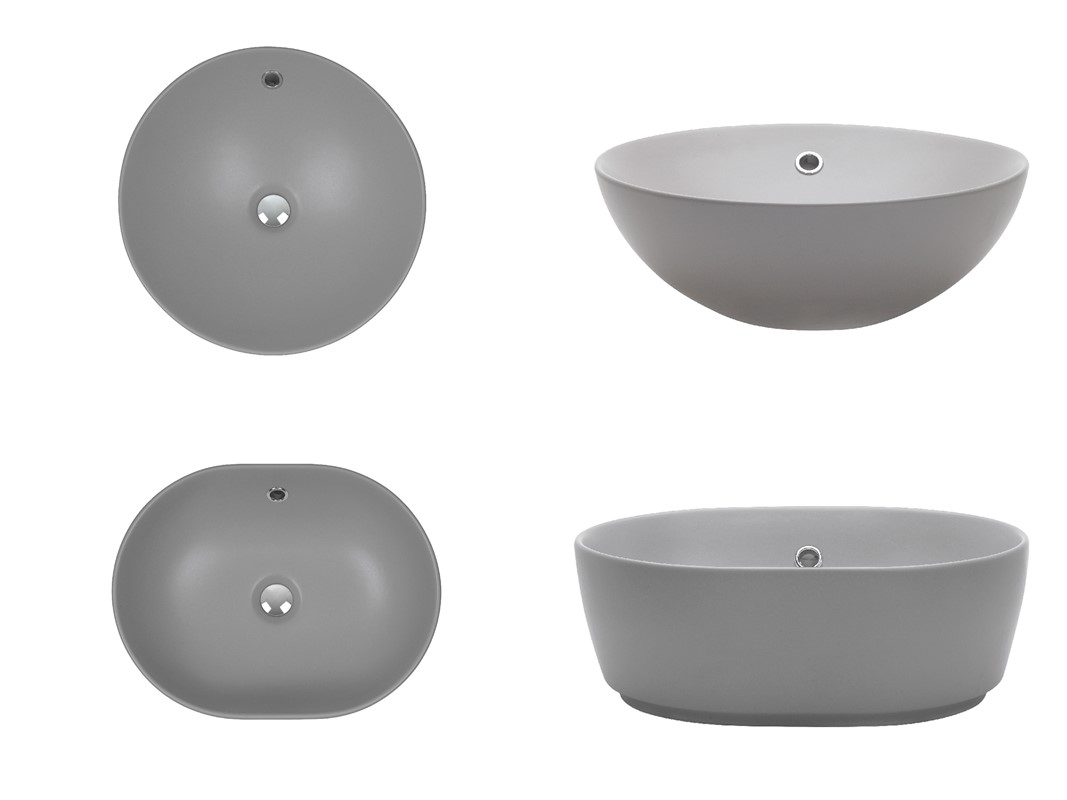 In addition, our new collection of beautifully formed 'Gallery basins' offers a pioneering ceramic design with stunning aesthetics. The premium range includes a sleek grey basin, made from fine fire clay – this allows for more complex designs and super-slim edge profiles. All our Gallery basins are designed to be stainproof, limescale resistance, anti-bacterial and 100% recyclable. The Gallery basins will fit seamlessly into any modern interior scheme, creating a real statement piece that stands out – perfect for a more superior, luxurious look.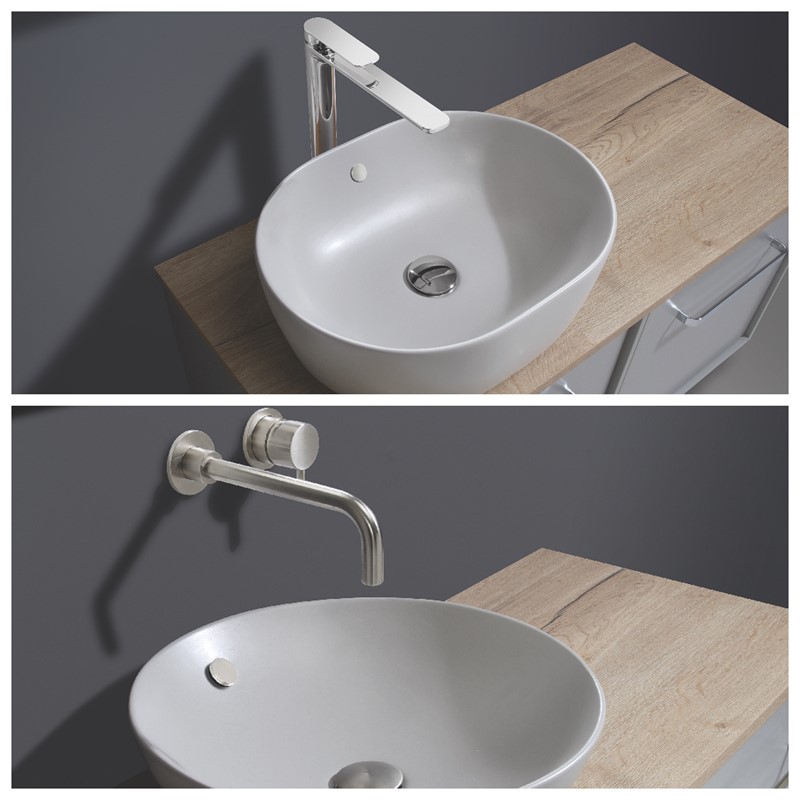 Versatile, luxe, practical, contemporary yet timeless – grey is the favourite neutral shade that's here to stay. Why not check out a selection of our grey products here!