Introducing Modern Bathroom Colours: Our 3 Top Tips
07 January 2021

As consumers look to create more engaging home interiors, the number of homeowners beginning to experiment with colour in the bathroom space has increased drastically. Colour is an ideal way to showcase individual style and personality without compromising on performance and functionality. From metallic finishes to statement furniture units, the design possibilities for introducing modern bathroom colours with Crosswater are endless. For this month's blog, we've decided to highlight our finest multitude of colourful solutions to inspire the creation of truly colourful, compelling interiors for ultimate modern bathroom style.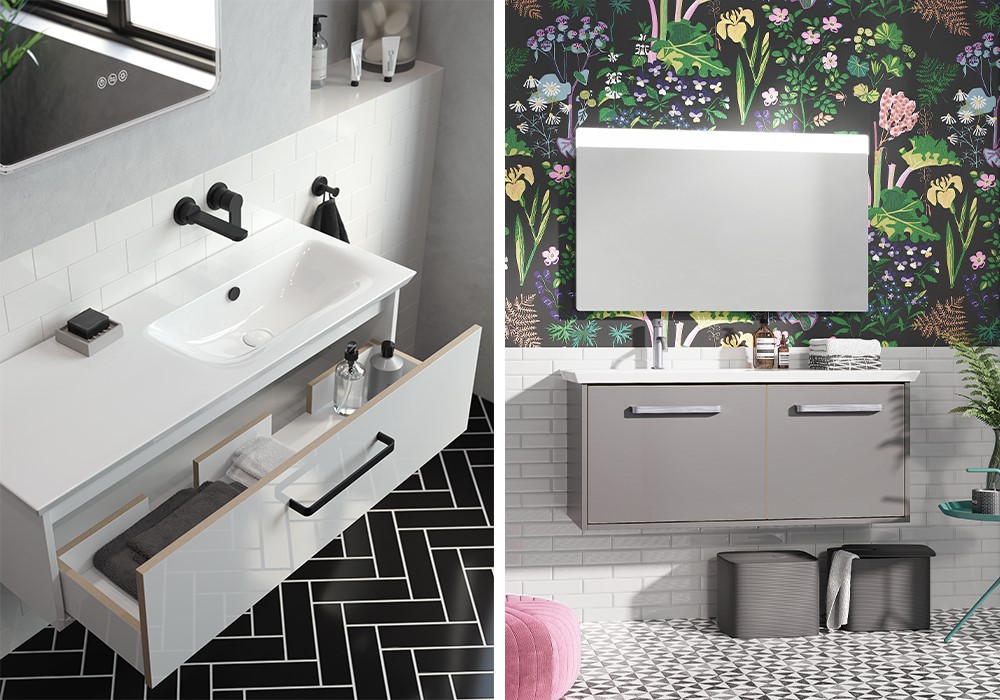 Statement Storage
The integration of coloured storage solutions is a simple and effective way to make an impactful statement in the bathroom. Bringing a stylish and engaging focal point to the space, this method also improves everyday practicality, offering ample storage for everyday essentials. Opt for the expertly designed Arena collection consisting of stunning wall-hung vanities for an ingenious combination of style, storage and maximised floor space. Available in multiple configurations in Steel, Modern Oak, Portland Grey and Gloss White colours, the versatile units complement any design scheme. For the ultimate look, place the Arena collection against a statement backdrop with daring wallpaper for an extravagant modern bathroom colour.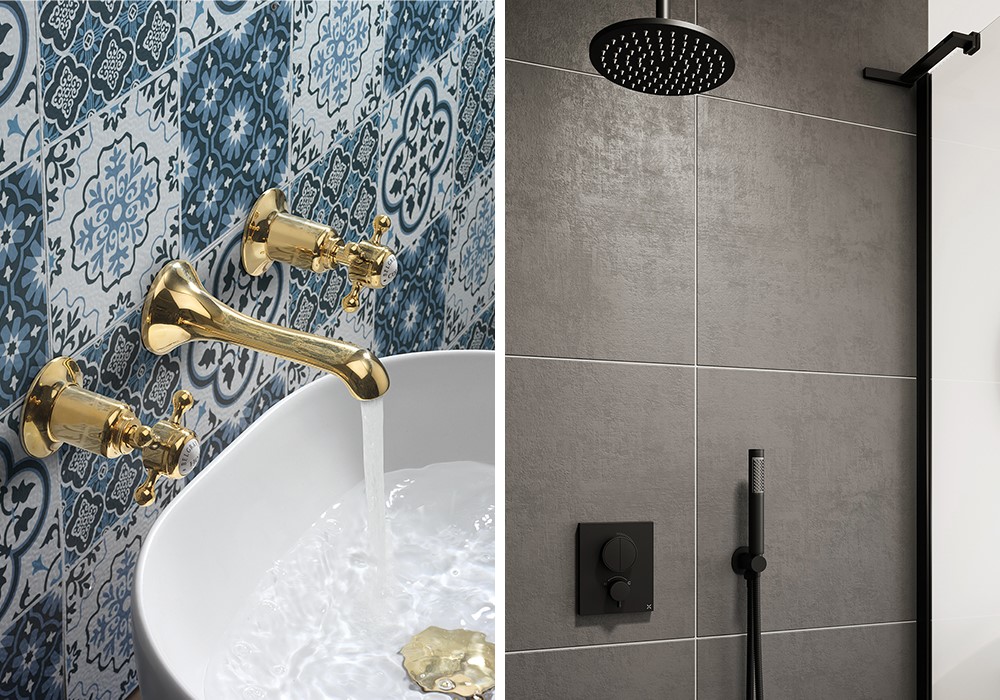 Bold Brassware
An alternative way to introduce modern bathroom colours is through brassware choice. Providing the perfect contrast to white ceramic basins, coloured brassware boldly stands out, adding instant personality into the space. At Crosswater, we offer a range of coloured brassware, including our infamous MPRO collection, as well as the luxurious Belgravia collection, featured in unlacquered brass for perfect colour infusion. The extent of this effect is not limited to basins only, with coloured bathroom brassware enhancing the overall showering experience. For instance, our brand new Crossbox Push - now available in five stylish, coloured trim sets - delivers compelling aesthetics that differ to traditional shower mixers and instead incorporate cutting-edge push technology to put homeowners in complete control of water flow for ultimate showering experience.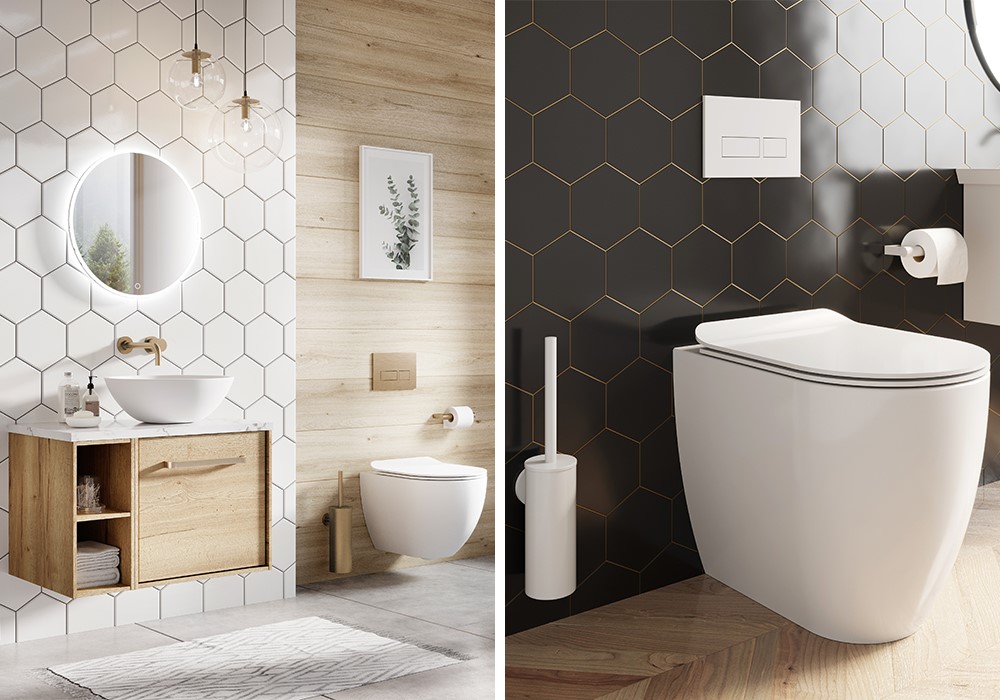 Add an Accent
For homeowners looking for a quick and simple way to update their bathroom, incorporating accent colours - such as coloured bathroom accessories and hardware - can instantly transform the look and feel of the bathroom space. Enhance a monotone space by swapping stainless steel or chrome accessories for a metallic finish, such as brushed brass or matt white to alter the room dynamics for stunning modern bathroom style. Our expansive range of bathroom accessories, including MPRO Flush Plates and MPRO Toilet Roll Holders, are available in a selection of coloured finishes, which can be paired with matching Crosswater brassware, allowing homeowners to create a cohesive space that successfully incorporates consistent modern bathroom colours.
If you want to learn more about the range of colourful bathroom solutions available at Crosswater, find a retailer near you: https://www.crosswater.co.uk/find-a-retailer