Luxury Showerheads: How to Maximise your Shower Experience
03 June 2020

Looking to create a luxurious showering experience at home but unsure of where to start? Not to worry – we're here to help! There are a number of factors to take into account when planning your dream bathroom – including, perhaps most importantly, the type of showerhead you choose.
Picking a showerhead is an intensely personal choice and will vary from person to person. Some may prefer the convenience of a fixed overhead shower and the flexibility of a handset kit for example, whilst others may want to opt for the decadent experience of body jets. There is certainly a lot more to consider than you might think! With that in mind, and to help simplify your decision, we've pulled together some top tips on how to maximise your showering experience with the perfect luxury showerhead.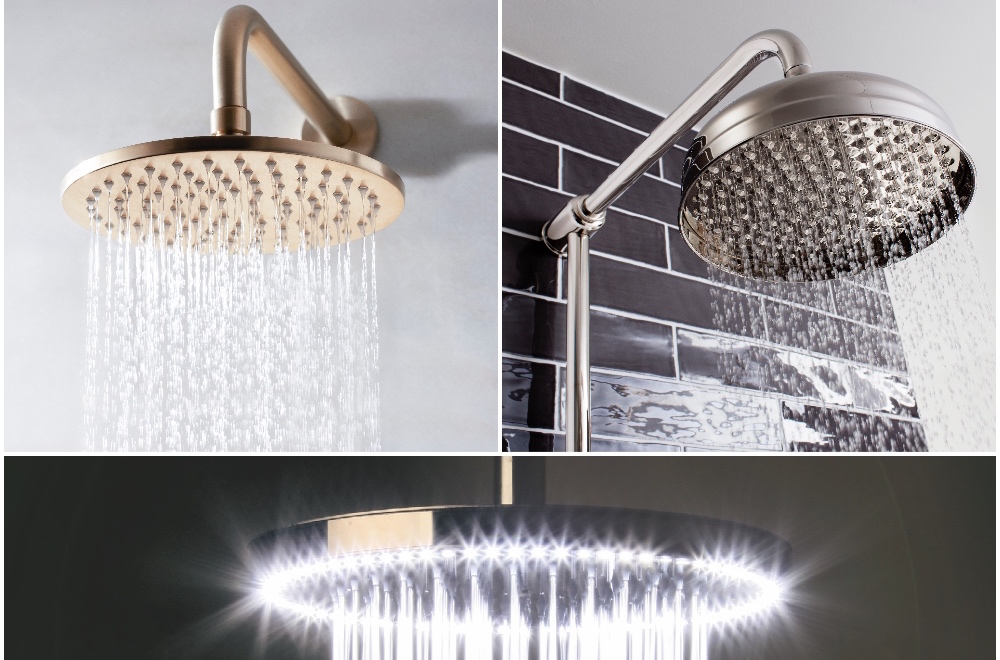 Modern Showerheads
Modern bathroom design is typically centered around a simple, clean, minimalistic look and feel. Since bathrooms are spaces that we use everyday, designing them to suit our personal style is really important, especially when it comes to showering. Minimalist style doesn't mean you need to go for a simple chrome finish though - there is a wide choice of coloured showerhead designs that are not only contemporary but completely on-trend too. Whether your interior is industrial-inspired or simple and sleek, our MPRO designs are the perfect choice for those looking to achieve a modern look, and are presented in a range of finishes, from Brushed Brass to Brushed Stainless Steel, and Matt Black to Chrome.
For something slightly more design led, our Union collection offers an elevated showering experience. Available in four distinct finishes and beautifully crafted with Italian brassware skills, you can achieve a beautifully luxurious look that will enhance your bathroom experience for years to come.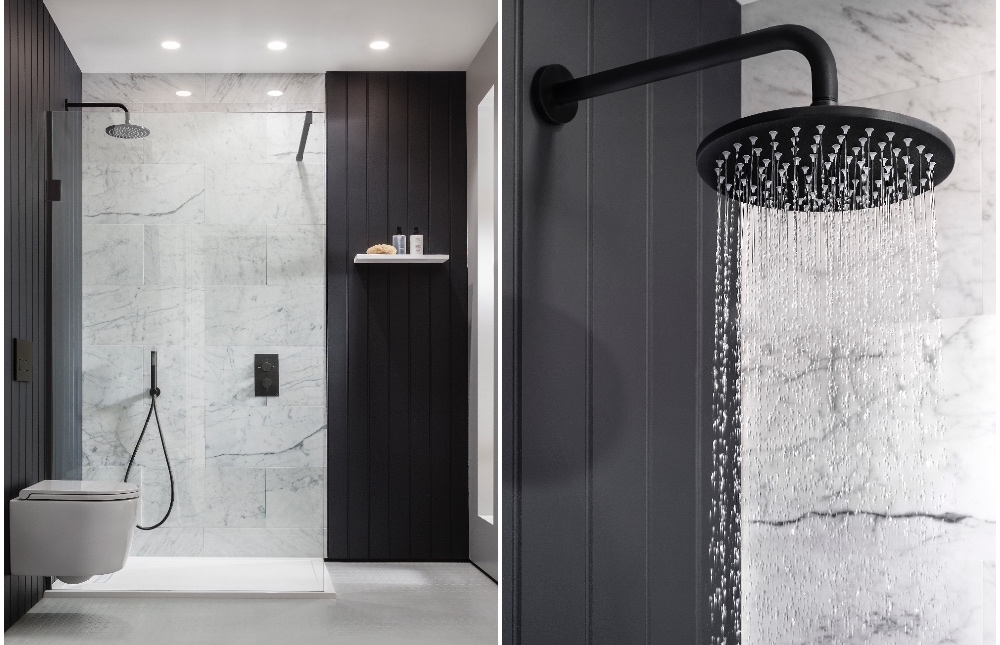 Traditional Showerheads
If your décor is more classic in style, a traditional showerhead will be more suitable for your bathroom. We've noticed that the classic designs are becoming increasingly popular across bathing spaces again, as not only do they provide character but they now also provide the same high functionality as more modern designs. Our Belgravia collection in particular has a range of showerhead designs perfect for those looking to introduce period style and superior function into their bathroom. Available in Chrome and Warm Nickel, the Belgravia designs add a touch of hotel-inspired luxury to shower rooms. You can also complement these designs with matching accessories to complete the look - our portfolio features everything from soap baskets to towel rails that will all add a timeless appeal to your bathroom.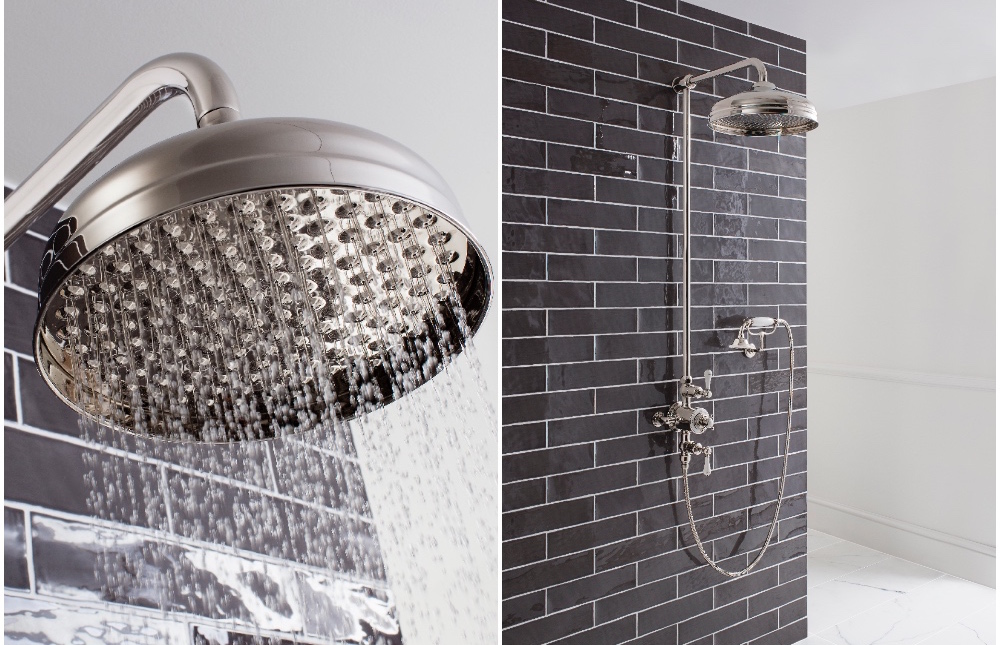 Innovative Showerheads
For a real statement style that'll also provide a truly indulgent showering experience, choose from a selection of innovative wall mounted heads that feature cascades of reviving water flows, gentle rain sprays or even a combination of both. Or go slightly more spa-like and opt for a LED design - the low consumption LED lamps create a truly magnificent column of water and light with a visually stimulating effect – the perfect addition to luxury bathrooms.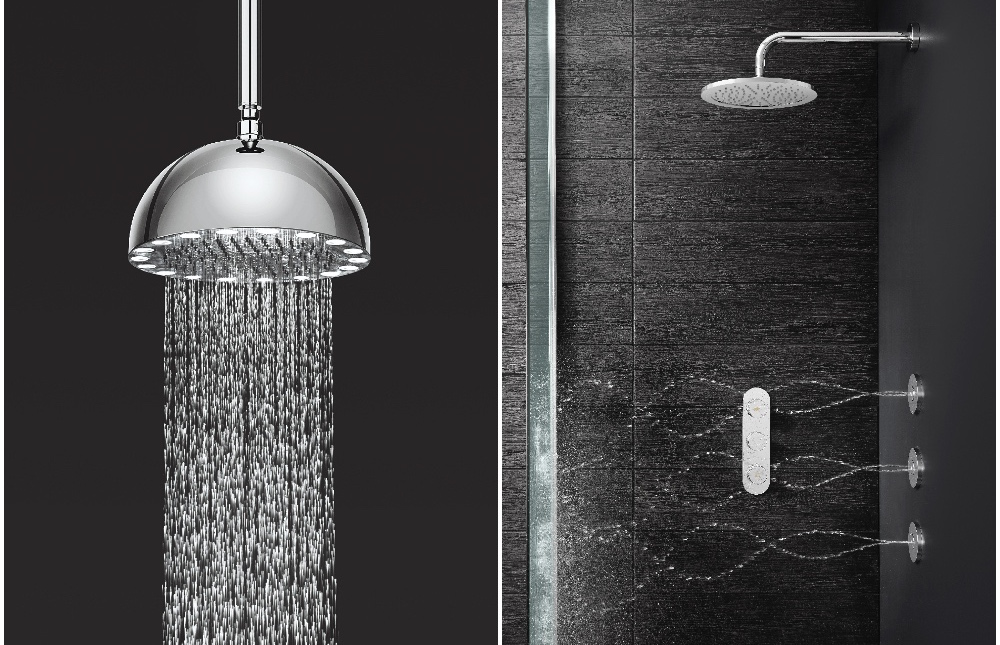 We hope that our blog has given you all the inspiration you need to enhance your showering experience at home. For more ideas, check out the rest of our blog posts or browse the full catalogue of products at www.crosswater.co.uk