Top Tips for Creating a Spa at Home
02 April 2020

Re-creating that relaxing spa-like feel in your home can feel like a challenge, but your dream bathroom can easily be achieved with the help of Crosswater. By taking some inspiration from luxury spas you can create a bathroom interior that soothes your soul and helps you escape from everyday stresses. When planning your design consider everything from small details such as including natural elements to create a tranquil feel, to the larger features such as walk in showers and the perfect water flow, there are so many ways to transform bathing spaces with a calming appeal…
Calming & Understated Colour Palettes
Colour has a powerful effect on our emotions, which is why it is important to take it into consideration when redecorating our bathrooms with a serene new look. With so many colours to choose from, we recommend opting for soft earthy tones to create a calming environment, as they will convey warmth and a sense of comfort. Shades of white and soft brown are recommended as they work especially well with wood tones to add a soothing layer of texture and rustic charm. Our MPRO brassware collection in particular brings a beautiful aesthetic to bathing spaces, whether you use it as a finishing touch to your basin or throughout your entire bathroom, the unparalleled collection from Crosswater is certain to complete your bathroom scheme. Combine with hints of greenery and metallic tones for a truly sought after look.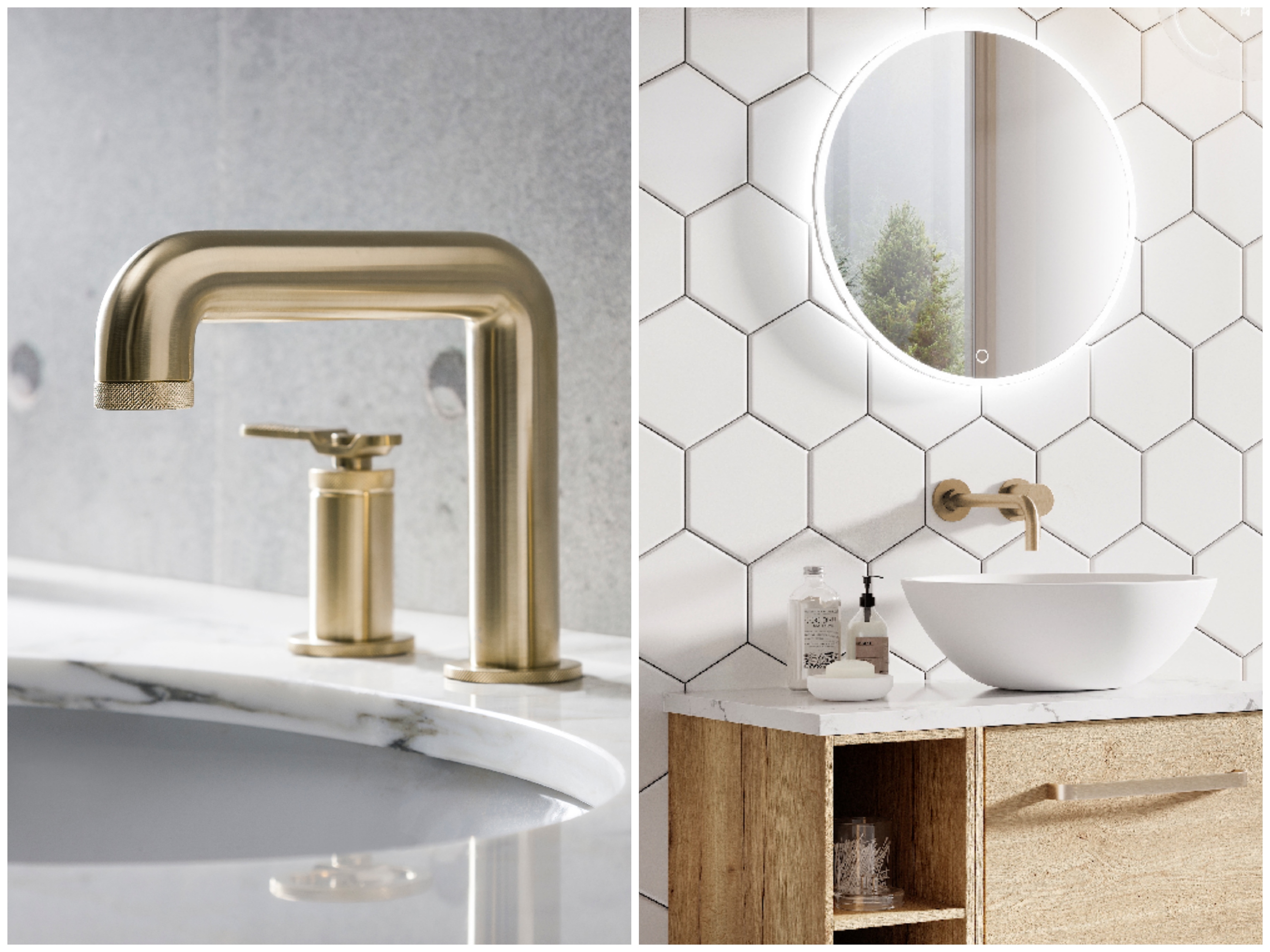 Useful Bathroom Storage Solutions
Introduce wood-effect furniture and keep surfaces clear and clutter free with storage solutions that hide away towels, lotions and everyday essentials. Our Arena furniture collection in Modern Oak is the perfect choice for those looking to embrace natural materials whilst keeping to an overall soothing look. If you're lacking in storage space then get creative and think about how a spa would display toiletries; incorporate glass jars for beauty bits and wicker baskets to store hand towels or place a tray on top of the toilet for hand soaps and other bathroom necessities.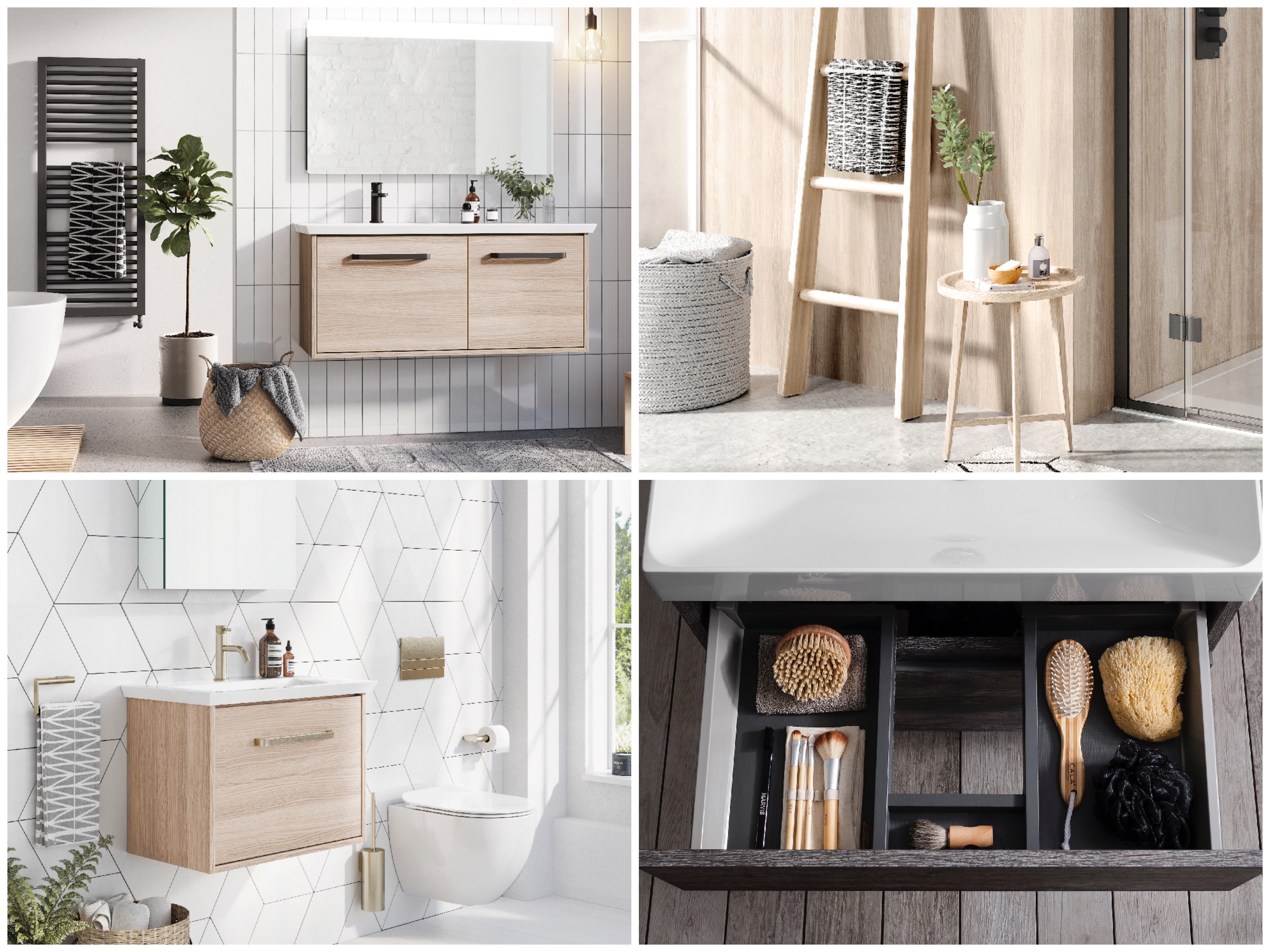 Statement Spa-Like Showers
A dedicated relaxation experience can be enhanced with the addition of a luxurious walk-in shower. Here at Crosswater, we have a huge range of designs to rival those you might find in a luxury hotel. Walk-in shower arrangements are the ultimate in showering flexibility and allow you to enter the space more easily whether fitted to a tiled floor or shower tray. If you have a larger bathroom we recommend making the most of space and installing a walk through enclosure with reflectors. Available in our Infinity 8 collection, this particular design is perfect for family bathrooms and creates the illusion of more spacious throughout. For smaller spaces, you can simply install a corner entry design, such as our Kai 6 and Clear 6 designs, these enclosures have doors positioned on sliding rollers to allow for easy opening, perfect for smaller more compact bathrooms. Combine these designs with neutral tiles and toned-down lighting to set the mood and create a space that sets off a calm and relaxing ambiance.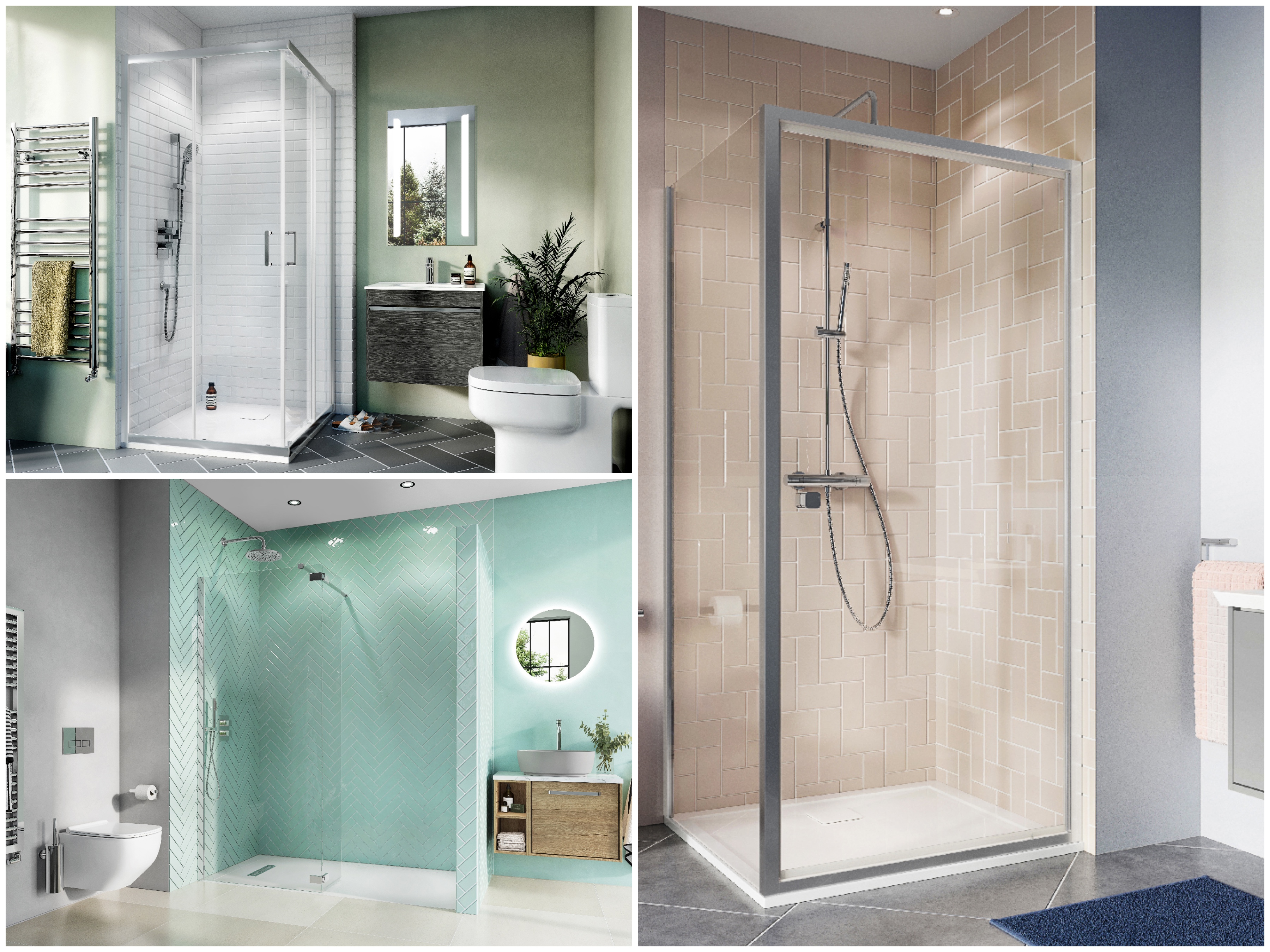 Finishing Touches
Last but not least, it's all about the finishing touches. Even though they aren't the key pieces in your bathroom, they certainly make all the difference and bring the scheme together. Our MPRO accessories work beautifully when used across all areas of the bathroom - we recommend combining them with marble surfaces and an eye-catching countertop basin for a harmonious spa feel. Whether you are updating your toilet roll holders, towel rings or shelving units, Crosswater has the perfect addition to complete your bathrooms scheme.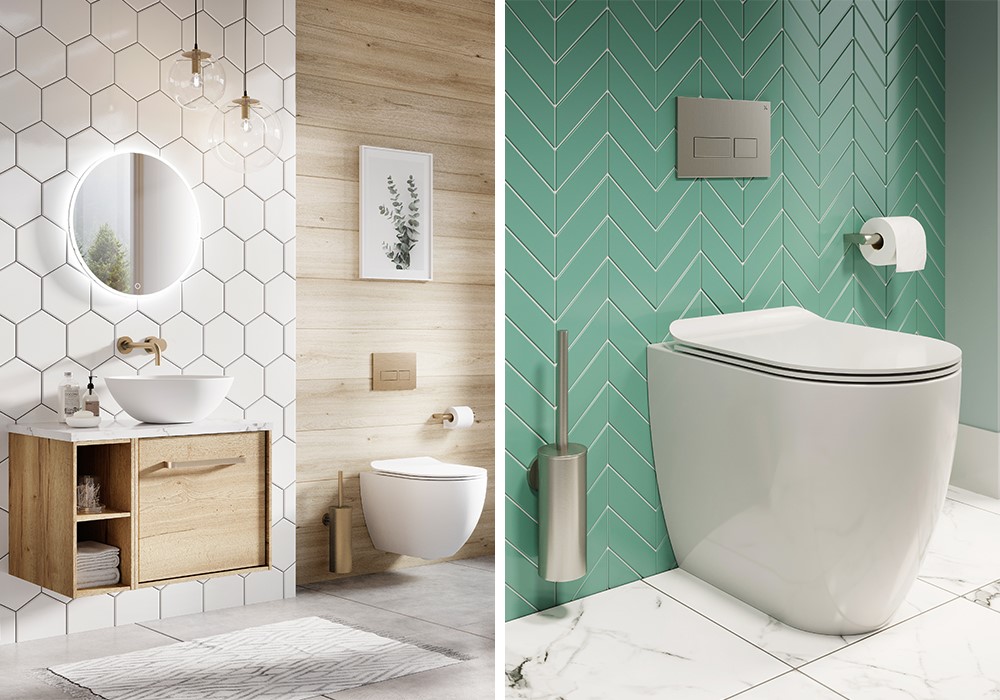 For more bathroom ideas, check out the rest of our blog posts or browse the full catalogue of products at www.crosswater.co.uk